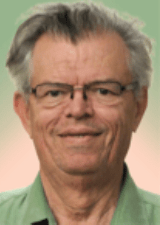 Rod Spicer, Chairman, 935-5306
marod61@comcast.net
Rubber Bridge meets at 
Pleasant Hill Round Table Pizza, 1938 Oak Park Blvd.
at 11:00 AM on the 1st Thursday of each month.
Masks are required. 
With the help of a visiting ghost, we got up to three tables. We all welcomed the ghost so much that the ghost won first place with the highest score of 4190. It was so embarrassing because the ghost did not
accept the prize money. The next best players were Jan Persson (3010), Rod Spicer (2700), and Ron Rizzo (2650). The scores ran from 4190 to 970, with the median score being about 2400.
All members are invited to the game which meets on the first
Thursday of the month at Round Table Pizza, 1938 Oak Park
Blvd., Pleasant Hill. Come to the lunch and social hour at
11:00AM.
Please answer my reminder e-mail so that I can arrange the tables.
Rod Spicer, Chairman, 935-5306, marod61@att.net
David Bushnell, Co-Chair, 838-3914, dbushn@swbell.net
Updated 05/31/2022 dda