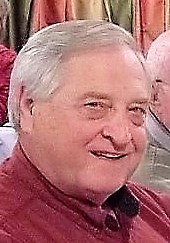 Glenn Gilman, Chairman 
 798-5155  glenngfam@sbcglobal.net
We dine the first Tuesday
of the month
Tuesday, July 5th
 at
Massimo Ristorante in Walnut Creek
 
Social time 5:00 p.m., Dinner 5:30 p.m.
 Host, Dan Crowley,
602-740-6644  danieltcrowley@hotmail.com
Tuesday, July 5th at 5 p.m. we will gather for dinner
at Massimo Ristorante,  Locust St, Walnut Creek.  
Dine Out Single Sirs will dine at Massimo Ristorante, 1604 Locust Street, Walnut Creek at 5  p.m. on July 5th.   Here is a link to the restaurant menu:  https://www.massimoristorante.com/menus 
Please contact host Dan Crowley and let him know you will attend.
Last month 13 of us dined at D. J. Bistro where the conversation was friendly and interesting and the food tasty and ample.
Glenn Gilman, Chairman 798-5155  glenngfam@sbcglobal.net 
Don Atwater, Asst. Chairman 673-1669   datwater@pacbell.net
Dan Crowley, Host 602-740-6644 danieltcrowley@hotmail.com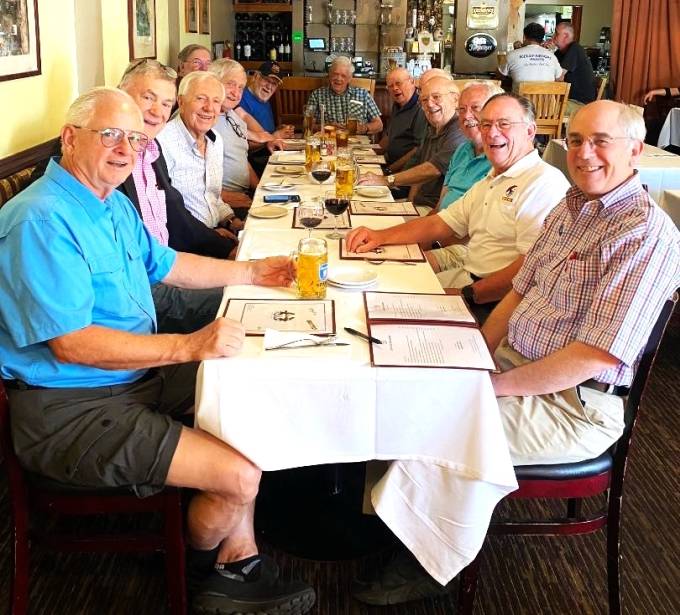 L/R Frank Kilarr, Dan Crowley, Bill Barber, Glenn Gilman, John Vallor, Norm Cox,
Don Atwater, Dick Hixson, Stan Hennessy, RonCassano, Rich Knowles, Ray de Wit,
Peter Shapiro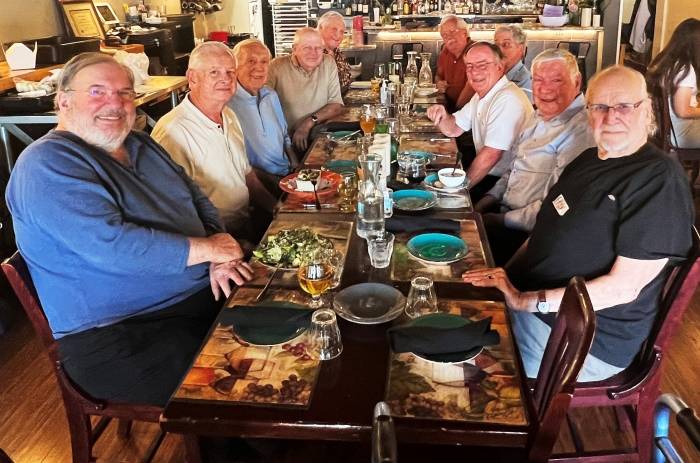 L/R John Vallor, Frank Kilarr, Bill  Barber, Dick Hixson, Glenn Gilman, Rich Knowles, Rich Rosin, Ray de Wit, Hugh Barnett, Norman Cox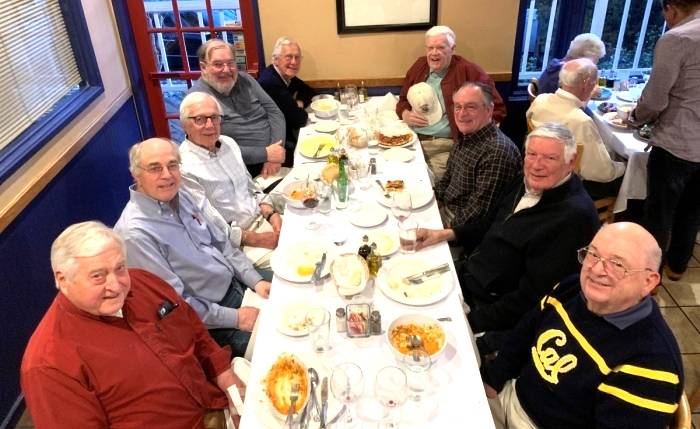 Dining @ LaVeranda, March 2022 L/R Glenn Gilman, Peter Shapiro, Bill Barber, John Valler,Phil Philpot, Don Atwater, Ray de Wit, Hugh Barnett, Ron Cassano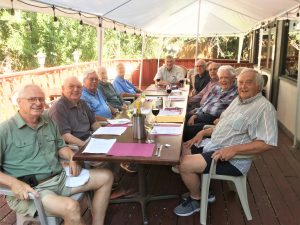 Dining at Mr Luckey's in July 2021, Photographer  Dick Hixson
L/r Frank Kilarr, Ron Cassano,, Rich Knowles, Stan Hennessey, Phil Philpot, Dan Crowley, Bill Barber, Peter Shapiro, Don Atwater and Glenn Gilman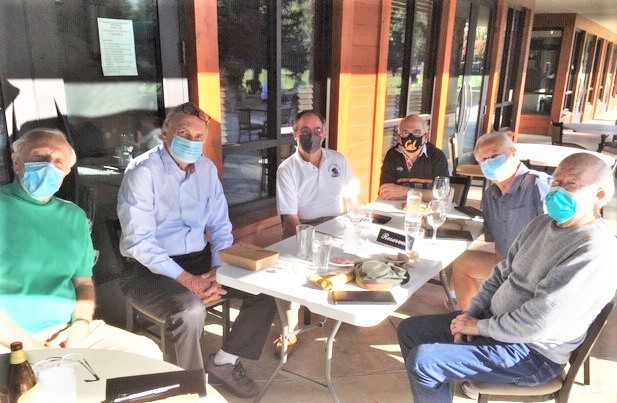 Outdoor Dining at Creekside Grill 8-4-2020
L-R  Bill Barber, Dan Crowley,  Host Ray de Wit, Ron Cassano,
Frank Kilarr, Stan Hennessey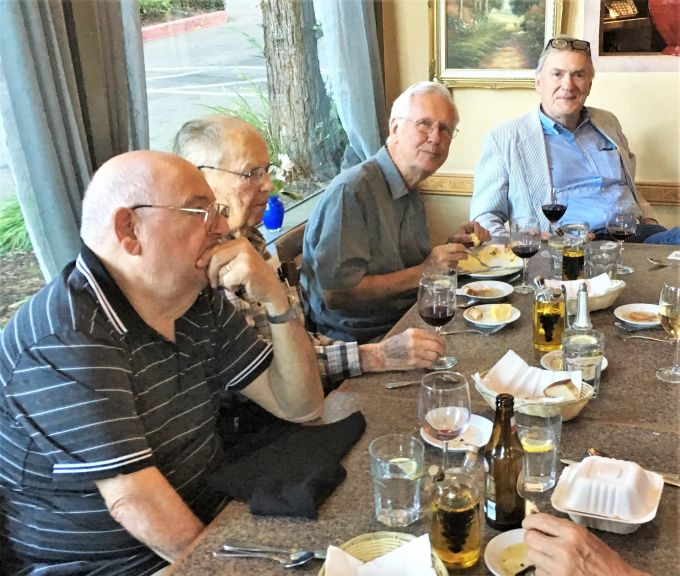 Dining at Taheris Restaurant October 2019
Host Ron Cassano, Ray Nummi, Phil Philpot, Dan Crowley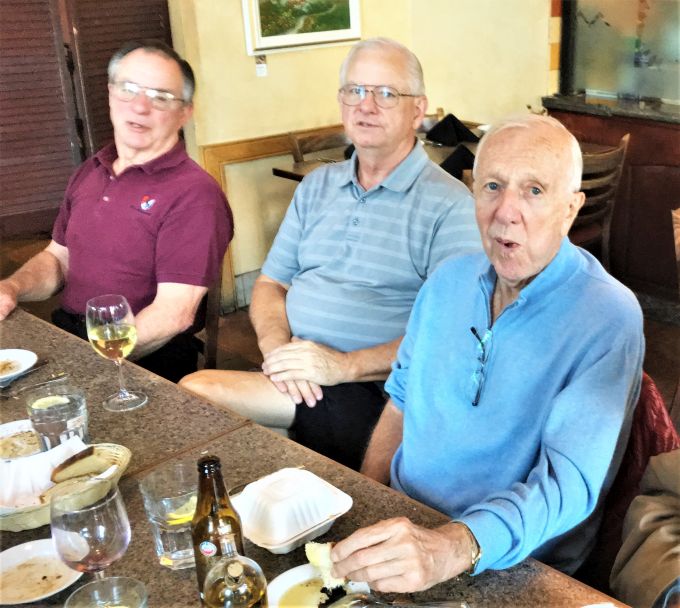 Dining at Taheris Restaurant October 2019   
Ray deWit, Frank Kilarr, Bill Barber
updated 06/15/2022 dda