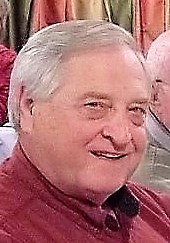 Glenn Gilman, Chairman 
 798-5155  glenngfam@sbcglobal.net
DINE OUT  SINGLE SIRS
 Tuesday, October 3rd
at the new Greenery Restaurant*
Diablo Hills Golf Course
Social time is 5:00 with dinner at 5:30 p.m. 
host is Don Atwater, 673-1669 datwater@pacbell.net
Greenery Restaurant at Diablo Hills Golf Course has been undergoing remodling for a long time.  Just ask our branch 9 hole and couples golf groups who have experienced the lack of a restaurant facility for an extended period.   Check here for confirmation closer to the dinner date.
Last month ten Sirs, single for the night, dined at the Lazy Dog restaurant and our Ray Nummi, celebrating his 97th birthday was the center of attention as a  birthday dessert was presented and Happy Birthday was sung by many.    Our thanks to Stan Hennessey who jumped in as a last minute sub to host the dinner. 
If you are single or just single at dinner time and wish to join the guys for dinner on the first Tuesday of the month, let Chairman Glenn or the host of the month know and a seat will be saved for you.  Separate checks ensure each pay for his own meal.  About 4% of our branch membership receives invites to our dinners.  We have room for more.
Check out our web page: https://www.sirbr8.com/dine-out-single-sirs/
Glenn Gilman Chairman 798-5155  glenngfam@sbcglobal.net
Don Atwater, Asst. Chairman 673-1669  datwater@pacbell.net
Don Atwater, Host for our October gathering 
Left to Right  ,Clark Morehouse, Ray Nummi, Stan Hennessey, Glenn Gilman, Jack Bailey, Marv Kreitz, Frank Kilarr,Don Marchman, Don Atwater and host Norman Cox. August 2, 2017 @ Claim Jumper Restaurant
L/R Don Marchman, Ray Nummi, Glen Gilman, Frank Kilarr @ Mr. Lucky's March 2017

BJ Bistro Restaurant December 2016
L-R  Don Marchman, Glenn Gilman, Stan Hennessey, Marv Kreitz, Bob Bailey, Jack Stack, Zip Zaro, Don Atwater, Ray Nummi, Clark Morehouse
Lazy Dog Restaurant 2016
R/L – Patrick Alexander, Jerry White, Stan Hennessy, Jack Stack, Zip Zaro, Bob Bailey
Lazy Dog Restaurant 2016
L/R – Norman Cox, Clark Morehouse, Ray Nummi, Murray Shelton
Around the table from bottom left is Clark Morehouse, Bob Bailey, Don Atwater, Gene McManus, Zip Zaro (hidden), Herb Hellsten, Marv Kreitz. Norman Cox, Jack Stack, Bon Wadors and Ray Nummi
Marv Kreitz, Jack Stack, Clint Rudd, Zip Zar at Lazy Dog Restaurant October 2015

L-R Herb Hellsten, Jerry White, Ray Nummi, Clark Morehouse, Bon Wadors
at Lazy Dog Restaurant, October 2015
Creek Restaurant in Rossmore  January 2016
L-R around the table
Marv Kreitz. Jerry White. Jack Stack, Bon Wadors, Patrick Alexander, Bob Bailey,
Stan Hennessy, Clark Morehouse, Ray Nummi, Don Atwater, Dan Franklin, Bob Cramer
updated 9/15/2017 dda