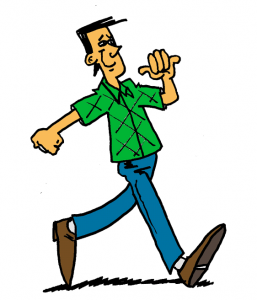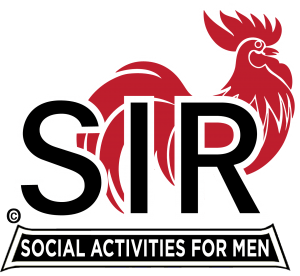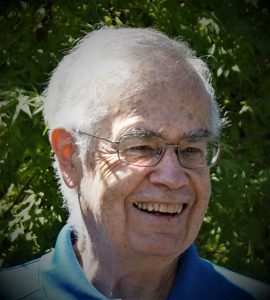 Dan Weller        (Chairman)               H: 935-5510  C: 395-1732 
 THE WALKING PROGRAM AT BRANCH 8
Our group is called the "Heads Up Walkers". We walk just about every week and encourage significant others and guests of our group to join us. We are not into mountain climbing nor do we go over dangerous or slippery trails. One-hour walks start on Thursday Mornings at 9:30 AM.  Most of the one-hour walks are on the relatively level paved ground and are "out and back" which means you walk for 30 minutes at your own pace, then turn around and walk 30 minutes back to the starting point. We leave the trail by 10:30 AM and go to a nearby cafe for coffee, snacks, and interesting conversation.  Spouses, friends, and well-mannered dogs are welcome.
Note, all walks will be abiding to all of the external exercise rules from national, state, county, city and SIR organizations. 
Currently all of our active walkers have full vaccines, so we are walking without masks and no social distancing. 
After June 1, 2021, new walkers must have signed and submitted the Branch 8 Vaccine and Waiver document.
June 2022 Walk Schedule
5/26/2022: Walnut Creek: C.C. Canal Heather Farm. Meet at the Heather Farm parking lot at the far North end of San Carlos Dr. Cafe: Sweet Affair Bakery. Leader: Phil Trapp. Difficulty: E
6/2/2022: Concord: Newhall Community Park. Meet at parking lot on Turtle Creek Rd. off Ayers Rd. Some elevation changes to the Viet Nam Memorial. Cafe: Noah's New York Bagels. Leader: Randy Nelson. Difficulty: M
6/9/2022: Martinez: Martinez Regional Shoreline. Exit i-680 N. At last offramp to Martinez. Turn left on Marina Vista. Turn right on Ferry St. And cross the RR tracks. Meet at the first parking lot on the left. Cafe: Starbucks Martinez . Leader: Rich Burke. Difficulty: E
6/16/2022: Lafayette: Lafayette / Moraga Trail. Laf. Community Center. Meet at the Lafayette Community Center on St. Mary's Road. Parking is near. Cafe: Noah's New York Bagels. Leader: Rich Rosin. Difficulty: M
6/23/2022: Danville: Railroad Museum Iron Horse. Exit I-680 at Diablo Rd., west to Hartz Ave., left to Prospect Ave., right to Railroad Ave Meet in Railroad Museum parking lot, corner of Prospect & Railroad Ave. Cafe: Lunardi's Market. Leader: Stan Johnson. Difficulty: E
6/30/2022: Lafayette: Lafayette / Moraga Trail. School St. staging area.. Take Mt. Diablo Blvd. to Moraga Road. Turn left on School Street. The trail head is just past the middle school. Cafe: Noah's New York Bagels. Leader: Steve Pierce. Difficulty: M
7/7/2022: Walnut Creek: YV canal Walnut Ave.. Take Ygnacio Valley Rd. Turn South on Walnut Ave (do not turn on Walnut Boulevard). Go 0.4 miles past the second traffic light (Wiget) and turn left on Naranja Drive. Park there and walk back to Walnut Ave. The trail starts a few feet from Naranja. Cafe: Noah's New York Bagels. Leader: Steve Schramm. Difficulty: E
ACTIVITY CHAIRMAN:     Dan Weller              925-935-5510  dweller@astound.net
ASSISTANT CHAIR:         Dave Morse            925-938-3078  dmorse88@yahoo.com
ASSISTANT CHAIR:         Phil Trapp               925-963-1819 prtrapp@sbcglobal.net
Last changed 5/21/2022 by Dan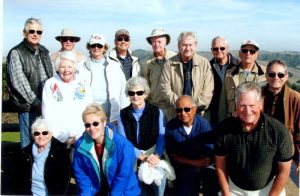 Group Photo at Tilden Park Inspiration Point – 2010
Enjoying a nice walk in the rain. December 2021