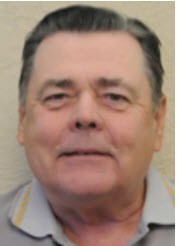 Larry Yarberry, Branch 8 Travel Chairman
7/19/2016
We still have room for our trip to Custer State Park 9-28 to 10-3.  We have 22 Branch 8 members going.  cost $2065 with air to Rapid City.  Another trip, Fleet Week see the Blue Angels on the SF Belle Paddle Wheeler.  Blue Angels air show, Hot Buffet, Bus to SF
And return.  Cost $141.00
Call me 925 890 9245 or Milt Smith Branch 146 phone 925 280 0328. Oct. 28.
Larry Yarberry 925 890 9245 l.yarberry42@comcast.net
3/19 update:
We continue to have interest in The Buffalo Roundup trip September 28 to October 3. We now have over 20  signed up.  We are looking at a trip to Cuba next year when things are more smoothed out.  Also a trip thru the Panama Canal next year. 
Any suggestions please call Larry 925 890-9245 or Robert Wells 925 930-0792.

2/7/2016:  SIR Travel Opportunities  2016
Mar 25-Apr 10, 2016: Big Band Voyage Across the Atlantic Ocean. 16 day all inclusive cruise across the Atlantic on the Crystal Symphony. Relish the blissful luxury of days at sea, highlighted by visits to Bermuda, the Azores, Barcelona,, Bandol, and Monte Carlo. Cost from $3665. Ken Richter, Br.146, Walnut Creek, 925-689-6217.
Apr 2-17, 2016: Princess Hawaiian Cruise. San Francisco R/T to Hawaii. Stops at Hilo, Honolulu, Kauai, Maui and Ensenade, Mexico. Includes R/T pier transfers, gratuities, excursion special, cocktail party and gifts. Costs range from $2400 to $3800. Tom Molinari, Br 147, Petaluma 707-762-1880.
Apr 16-25, 2016: Heritage of America. 10 day escorted tour of New York, Philadelphia, Amish Country, Gettysburg, Shenandoah Valley, Monticello, Williamsburg, Mt Vernon, Washington DC. Cost of $3399 includes Cancellation insurance, air tax fees, surcharges, hotel transfers, gratuities and & RT air fare. Bill Rodman, Br.38, San Jose, 408-274-4521 or Hank Clark 408-223-6464.
Apr 17-25, 2016: AMA waterways Tulip Time Cruise. 8 night river cruise through the Netherlands and Belgium aboard the AmaSerena riverboat. You will visit Amsterdam, Volendam, Edam, Antwerp, Ghent, Bruges, Kinderdijk and Keukenhof Gardens. Trip includes air, transfers, guided excursions, wine or beer with dinner, free WiFi and more. Cost $5950 to $7950 depending on cabin. Jim Stoner,Br.114, 408-238-8458 or Larry Martinson 408-528-0746.
May 9-21, 2016: Kenya Safari Adventure. Visit the best game reserves to see hundreds of animals. Game drives in the mornings and late afternoons. This tour is active and exciting! 4 & 5 star hotels, Mt Kenya National Park, Lake Nakura National Park, Amboseli National Park, Samburu National Game Reserve and Maasai Mara. 13 days, 28 meals. Starting at $3975, Bruce Bentley, Br.20, Santa Cruz, 831-465-6590.
May 11-21, 2016: Alaska Cruise. This 10 day cruise aboard the Grand Princess starts and ends in San Francisco and will make 4 ports of call: Juneau, Skagway, Ketchikan and Victoria.  The ship will also cruise beautiful Glacier Bay. Included: Transportation to and from SF. Port taxes, taxes on included items, Travelex Group Protection Plan and porter tips. Cost $2150 to $3270 depending on cabin. Don House Br 74, 408-268-1703 or Allen Daily 408-265-8140.
Jun 3-19, 2016: Great American Waterways. A 15 night cruise on a small boat (Blount-88 passengers) which will sail across four of the Great Lakes Michigan, Huron, Erie and Ontario. This adventure starts in Chicago and explores some of Michigan's charming small towns. Marvel at the lowering of the ships on the Welland and Erie Canals than explore New York's Niagara Falls, Cooperstown, West Point and the Statue of Liberty. Cost of $5560 to $7890, Port Charges, Taxes, occ insurance included. Mike Console, San Jose, Br 54 & 32 , 408-246-1080 or John Pletsch, 408-274-2992.
Jul 2-16, 2016: Alaska Land and Sea. A 15 day round trip air to Fairbanks returning to Vancouver. 7 days visiting Fairbanks, Denali, Mt Kinley, Kenai then board the Star Princess in Whittier for an 8 day cruise from Hubbard Glacier down the Inside passage ending at Vancouver. Cost $4845 to $5850 depending on cabin. Tim Rau, El Sobrante, Br 73, 510-222-3905.
July 11-23, 2016: Eastern Europe to Black Sea. Start with 2 nights in Budapest, then embark on a cruise down the lower Danube to Belgrade, through the Iron Gates, then transit the Black Sea Canal to Constanta followed with a bus to Bucharest. There will be stops in Hungary, Croatia, Serbia, Bulgaria and Romania. Cost from $4670 to $5670 including air fare,  Jim Hohenshelt, Br.62, San Jose, 408-394-7226 or Roy Jordan, 408-735-8765.
Jul 16-24, 2016: American Empress Steamboat Clarkston-Portland. This voyage through the Pacific Northwest shows you the bounty and beauty of nature, as well as the history of the this diverse region. Elegant Steamboat staterooms, free wine with dinners and free shore tours. 9 Days, All meals onboard. Starting a $4660. Bruce Bentley, Br 20, Santa Cruz, 831-465-6590.
Jul 23/29, 2016: Hurricane Ridge & San Juan Islands. Pacific Northwest adventure! Viking Star Cruise & whale watching, Olympic National Park, Hurricane Ridge & Roche Harbor Tour. Old fashioned Cracked Crab Feast, Ride the Ducks in Seattle, Tour Pike Place Market and Chihuly Gardens & Glass Exhibit. Cost $2245 plus air. Richard Beers, Br175, Fresno, 559-431-3728.
Aug 3-7, 2016: Alaska's Ultimate Fishing. 4 night fishing adventure in Ketchikan at the Alaska Falls Resort offering world class fishing, magnificent scenery, abundant wildlife, gourmet meals and unrivaled Alaska hospitality. For those non fisherman, enjoy excursions to see Bear catching fish with Eagles flying above among other wondrous site. Cost is $3795 including RT air and vacuum packed fish. Larry Martinson, Br.114, San Jose. 408-528-0746, or Jim Stoner, 408-238-8458.
Aug 16-30,2016: Oceania Nautica Cruise. Trip starts in Stockholm with overnight tour before boarding the Nautica. Highlights of the trip include 10 day cruise visiting St Petersburg, Tallinn, Helsinki, Riga, Klaipeda, Berlin and Copenhagen. Included are RT air, Shipboard Gratuities,4 free shore excursions, free WiFi and 200.00 shipboard credit per cabin. Cost $5544.00 to $8844.00 depending on stateroom. Bill Britton, Br121, Livermore, 925-200-1062.
Sep 6-17, 2016: Colors of Canada & New England. 10 day cruise aboard Holland America's ms Zuiderdam. Cruise from New York to Gloucester, Bar Harbor, Halifax,  Sydney, Nova Scotia, Charlottetown, Prince Edwards Island and Quebec City. Enjoy the sights of Saquenay Fjord and the Gulf of St Lawrence. Cost $3325 to $4125. John Pletsch, Br 32, San Jose, 408-274-2993 or Mike Console, 408-504-1255.
Sep 8-23, 2016: NCL Canada & New England Cruise. Enjoy the fall colors of New England, Nova Scotia, Prince Edwards Island and New Brunswick all the way to Quebec City. Experience the New NCL cruise line service, food and hospitality on this 15 day cruise. All meals included onboard from only $2510. Bruce Bentley, Br.20, Santa Cruz, 831-465-6590.
Sep 13-27, 2016: Essence of the Elbe – Praque to Berlin. This trip starts with 2 nights in Prague, 7 nights aboard the M/S Allegro and 3 nights in Berlin. Included are meals with wine and beer served at lunch and dinner.  There will be 10 exclusive tours with personal headsets. Cost start at $3595 plus air. Ken Richter Br. 146, Walnut Creek, 925-689-6217.
Sep 28-Oct 3, 2016: Custer State Park Buffalo Roundup. Trip includes Custer State Park Buffalo Roundup, Badlands National Park, Wall Drug, 1880 Train Ride, Buffalo Roundup Arts Festival. Price including airfare $2065. Larry Yarberry Br.8, Walnut Creek, 925-890-9245.
Oct 15-23,2016: Paddle Wheel Cruise on the Columbia. 7 night cruise aboard the American Empress Paddle wheeler cruising the scenic Columbia and Snake Rivers to Clarkson, WA. The price of $3850 to $4935 includes group insurance, wine with dinner, cocktail party, transfers and skycap tips and more.Allen Daily, Br,74, San Jose, 408-265-8140 or Don House 408-268-1703.
Nov 12-23, 2016: Panama Canal Cruise. Centered on Panama itself with visits to Panama City, Chitre, and Gamboa Rain Forest but includes a 2 day complete passage through the Canal on a 24 passenger catamaran. While your there you will have the opportunity to experience Panama's culture and people. Cost is $4770 to $5315 including air fare. Jim Hohenshelt, Br 62, San Jose, 408-394-7226 or Roy Jordan, 408-735-8765.
Dec 30-Jan 9,2016: New Year Mexico Cruise. RT from SF aboard the Grand Princess celebrating New Years at sea. You will visit the ports of Puerto Vallarta, Manzanillo, Mazatlan and Cabo San Lucas. Cost of $2140 to $3255 include bottle of wine, transportation to and from SF pier from Villages & Capital Light Rail Station. Port taxes, group protection plan and porter tips. Bill Rodman, Br 38, San Jose, 408-274-4521, or Hank Clark, 408-223-6466.
update: 02/17/16 BB