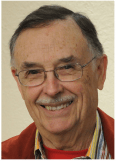 Chairman: 254-8338
rphelon@juno.com
In January, we viewed member's photos of "People in Motion," or other "Action Photographs." Needless to say, our group came up with some very interesting concepts of what constituted "motion" or "action" or "people, for that matter. This augers well for the upcoming February theme! Of course, the meeting began with another bout of exciting PC activity. It even included the traditional "is it plugged in?" episode. Following that, Dave Davis provided some super baseball action, Ken Belfer had a "police action!" Lynn Oakleaf provided interesting background for his "rodeo" action shots. (The photo group may need to attend one!) Sal gave us the bird(s). Bill Espy managed to cover birds and horse races in Mongolia. Jock had some terrific waves. Dave Morse managed to find a 5000 hp truck at the Travis Air Show! Steve Moore showed us sailboat and bicycle racers. Dick gave us dog walkers and Uber drivers, while Hans managed to make faces at us along with delivering another "fast ball." All in all, another rewarding session of the mighty Digital Photography Group.
The photo activity for our upcoming February meeting is to view the results of a photo "Scavenger Hunt." Nick Maufe laid out the "rules" for the hunt (please click the colored text if you need a reminder!) at the January meeting, and to make sure we "got it," he also emailed everyone the information. There are 13 themes to guide our photos. Once we have the pics, we send them to Nick via a Google Drive file he has established for the purpose. If you have questions about any of this, please contact Nick at: nickmaufe@gmail.com.
Our host for February (Nick) will be looking for confirmation of attendance and providing directions to his home about a week or so before the February 21st meeting. Please reply promptly. (And as a reminder, please be sure to bring 2-$1 bills for the host.)
Bill Phelon, Chair Dave Davis, Vice Chair
rpheon@juno.com dav.davis@comcast.net
254-8338 838-1753
updated 1/24/2020 by DLS
———————————————————————————————
The Digital Photography Group meetings begin at 10:00 AM on the third Friday of the month. Coffee, tea and snacks are provided, for which we ask a $2 donation. All levels of photographer are welcome, from point and shooters to sophisticated mirrorless & DSLR users. We even entertain phone photos!
To provide some structure to our meetings, we assign "themes" for our photos. Each Theme runs for at least two meetings, giving us more opportunity to get the shots we want. Thus, each meeting will have a new Theme as well as photos from the Theme for the previous month or months. Monthly photos may be divide in any manner between the two Themes – i.e., you don't have to split your photos 50-50. Another benefit of including shots using a previous month's Theme is that you can take photos using ideas or techniques learned from others the previous month.
Your photo limit for showing is 12 shots on a flash drive. Although we have "theme assignments," we also strive for flexibility – you may bring photos you think the members would enjoy or learn from, whether or not they support the current Themes. Or, if things are not working out, you may skip showing your photos in any month.
During the photo showings, we do encourage you to discuss both your photos and those of others – what you liked, what you didn't like. The goal is to help each of us improve our photography.
THEME ASSIGNMENTS FOR 2019
| | | |
| --- | --- | --- |
| January | | Holiday Photos |
| February | | Your Best of Last Year/Jan-Nov (Potpourri) |
| March | | Emotions, e.g. happiness, fear, anger |
| April | | Phone photography |
| May | | Black & White |
| June | | Clouds |
| July | | Photography as Art |
| August | | Bokeh |
| September | | Speaker – subject TBD |
| October | | "Scavenger hunt" Outing |
| Novermber | | "Scavenger hunt" Photos |
| December | | Digital Photo Activity Lunch |