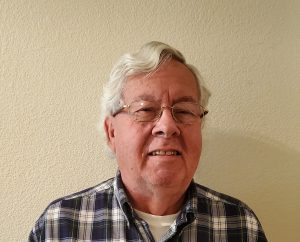 Rich Knowles, chairman
For this activity, we will focus on the creation of model train layouts by our members.  Creating a layout includes deciding what the train tracks will look like, what trains will run on the layout, and what scenery will be created for the layout. 
To start we have a place with the start of a layout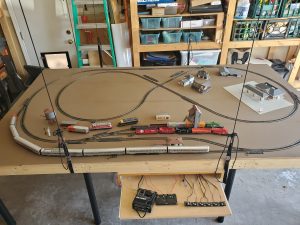 This is in Rich Knowles' garage.  We will experiment in creating various types of scenery – hills, grades for the train, buildings, roads, forests, whatever we decide.  For a while, we will focus on just one layout.  But once that is well along we will start thinking about the next layout.  
Each person will be able to do the aspect of Model Railroading that interests them (including running the trains on the track – one of my favorite parts).
We have some experienced model railroaders interested in this group and some beginners wondering whether or not this will pique their interest.  So far 15 people have expressed interest.  Come and join us.
Right now we can only have online Zoom meetings and talk.  Let Rich know you are interested via email at grichthek@gmail.com and he will invite you to the next meeting.