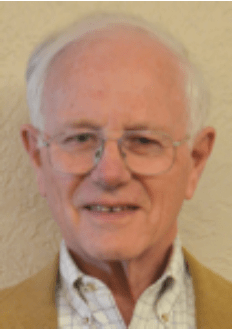 Chairman: David Bushnell
email: dbushn@swbell.net
838-3914
Report for February
Met Opera and Bolshoi Ballet in HD
In February, we get three classical programs in the Century Theater in Pleasant Hill. (Note that they are not showing in Walnut Creek because of theater renovations.)
First is The Lady of the Camelias ballet coming from the Bolshoi in Moscow. We will see a recorded performance from December 6, 2015. Curtain time here is 12:55pm. The ballet is based on an 1848 novel by Alexander Dumas and subsequently performed as a stage play. The story was quickly set to music by Puccini as the familiar opera La Traviata (which we saw last year). Several films followed, from the silent film era up to 1984, mainly in English and Italian. In 1978 the story was set as a ballet to the score of the beautiful Nocturne in B-flat Minor by Frederic Chopin, which is the rendition we shall see. Camille was even portrayed in a painting by Claude Monet in 1866. So we already know the story.
The following weekend we will have the romantic opera L'Elisir d'Amore (The Elixir of Love) by Gaetano Donizetti, first performed in 1832. It contains in the second act the enchanting aria Una Furtiva Lagrima, which is sometimes demanded to be repeated before the opera can continue. The Saturday matinee will be on Saturday, February 19, at 12:55pm, followed by the "encore" recordings on February 14 at 3:00pm and 6:30pm. Nice Valentine's Day date?
Also in February we will see Giacomo Puccuni's La Boheme, one of the most popular operas of all time. The opera is a tragic love story set mainly in a shabby atelier in Paris. Its first performance in Turin in 1896 was poorly received by the critics because of this setting, but because of the heart-rending story and beautiful arias it soon became a world-wide favorite. The matinee is scheduled for February 24, followed by the "encore" recordings on February 28 at 3:00pm and 6:30pm.
posted 1/20/2017 by DLS
On July 11, the BEC approved adding the new activity SIRS at the Opera. The activity is to be based on HD broadcasts to local Cinemark theaters of a series of 10 operas staged by the Metropolitan Opera Company of New York, arguably the finest opera company in the world at present. The Saturday matinee of selected performances will be broadcast live, arriving in West Coast theaters at 10:55am, then re-broadcast at 6:30pm the following Wednesday.
Participants will be invited to participate in a related social function, most likely dessert, coffee, and discussion in a local restaurant after the opera. Members, wives, and friends are all invited. Each month those on the e-mail list will be sent details – theaters, performance times, a synopsis of the opera, and links to critical reviews of the initial performances in the New York newspapers. No "activity membership" or reservations/cancellations will be necessary, as it is not anticipated that members will choose to attend all the operas in the season.
Chairman: David Bushnell email: dbushn@swbell.net 838-3914
Asst Chair: Bruce Benzler email: bruce.benzler@mac.com 708-4490