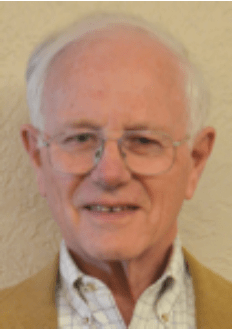 Chairman: David Bushnell
email: dbushn@swbell.net
838-3914
Report for November
Six of us (including spouses) attended Wagner's Tristan und Isolde. And all enjoyed it, or at least most of it. I found Act I to be too much angry woman singing at me – I was not surprised to find the opera was written during a period of Wagner's marital distress.
Don Giovanni, the second opera of the month, is to be performed after the November Hotline went to press. There will be no opera broadcasts in November. The next opera will be Kaija Saariaho's new opera L'Amour de Loin on December 10 and 14.
Meanwhile, to fill the void, Branch 8's own opera singers have been entertaining our luncheon attendees, the occasion was caught by the camera of Rick Grayson (who is also publishing illustrated guides to SIR Golf and Bridge)
On July 11, the BEC approved adding the new activity SIRS at the Opera. The activity is to be based on HD broadcasts to local Cinemark theaters of a series of 10 operas staged by the Metropolitan Opera Company of New York, arguably the finest opera company in the world at present. The Saturday matinee of selected performances will be broadcast live, arriving in West Coast theaters at 10:55am, then re-broadcast at 6:30pm the following Wednesday.
Participants will be invited to participate in a related social function, most likely dessert, coffee, and discussion in a local restaurant after the opera. Members, wives, and friends are all invited. Each month those on the e-mail list will be sent details – theaters, performance times, a synopsis of the opera, and links to critical reviews of the initial performances in the New York newspapers. No "activity membership" or reservations/cancellations will be necessary, as it is not anticipated that members will choose to attend all the operas in the season.
Chairman: David Bushnell email: dbushn@swbell.net 838-3914
Asst Chair: Bruce Benzler email: bruce.benzler@mac.com 708-4490