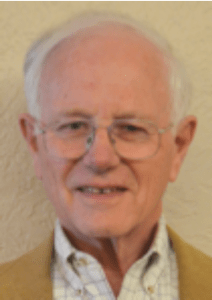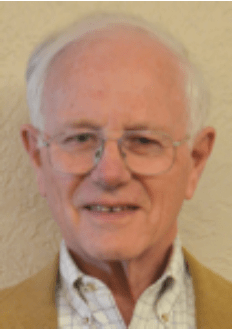 Chairman: David Bushnell
email: dbushn@swbell.net
838-3914
JULY 2023 update.
Ballet from the Bolshoi will be off the air for the forseeable future. I could use an assistant chairman to keep track of local ballet companies like Smuin.
This summer MetOpera will be sending us three "encore performances" in HD, all in a three-week span. These will be videotapes of favorites from the past. They are:
July 26
Philip Glass's Akhnaten
The Met's critically acclaimed 2019 production of Philip Glass's mesmerizing modern masterpiece returns to cinemas this summer, starring countertenor Anthony Roth Costanzo as the revolutionary pharaoh who attempted to radically alter his empire. Karen Kamensek conducts.
August 2
Verdi's Il Trovatore
Soprano Sondra Radvanovsky and tenor Marcelo Álvarez star as the passionate lovers Leonora and Manrico in this gripping Met performance from 2011, alongside late baritone Dmitri Hvorostovsky as the ruthless Count di Luna. Marco Armiliato conducts.
August 9
Rossini's Il Barbiere di Siviglia
In this 2014 Met production of Rossini's madcap comedy, mezzo-soprano Isabel Leonard, tenor Lawrence Brownlee, and baritone Christopher Maltman join forces for a delightful performance of hilarious hijinks and vocal virtuosity. Michele Mariotti conducts.
August 16
Tchaikovsky's Eugene Onegin
In this unforgettable Met performance from 2007, beloved American soprano Renée Fleming and Russian baritone Dmitri Hvorostovsky come together in this poetic drama of unrequited love. Valery Gergiev conducts.
I particularly recommend Eugene Onegin, starring the late Dmitri Hvorostovsky and our own Renee Fleming, who is no longer performing. Also, Il Barbiere di Siviglia (The Barber of Seville) is a lot of fun. They are coming to us on Wednesdays at 1:00pm and 6:30pm; apparently not on Saturdays.
JUNE 2023 update.
Mozart's Die Zauberflote, one of opera's most beloved works, receives its first new Met staging in 19 years—a daring vision by renowned English director Simon McBurney that The Wall Street Journal declared "the best production I've ever witnessed of Mozart's opera." Nathalie Stutzmann conducts the Met Orchestra, with the pit raised to make the musicians visible to the audience and allow interaction with the cast. In his Met-debut staging, McBurney lets loose a volley of theatrical flourishes, incorporating projections, sound effects, and acrobatics to match the spectacle and drama of Mozart's fable. The brilliant cast includes soprano Erin Morley as Pamina, tenor Lawrence Brownlee as Tamino, baritone Thomas Oliemans in his Met debut as Papageno, soprano Kathryn Lewek as the Queen of the Night, and bass Stephen Milling as Sarastro.
Coming to our Century theaters on Saturday, June 3, at 9:55am, with "encore" recorded performances June 7 at 1:00pm and 6:30pm. Running time is three and a half hours. If you see only one opera this season, this is a good choice. Take the grandkids.
MAY 2023 update.
After taking April off, we return in May with two of the classics: Turandot, by, and Lucia di Lammermoor, by Gaetano Donizetti.
Turandot, an opera based on a Chinese fairy tale, was written by Giacomo Puccini and first performed in Milan in 1926. It comes to our local Century theaters live on May 7 and recorded on May 11. Everybody has an opinion of the story and the staging, but they all liked the stars. Like it or not, it truly is a masterpiece of opulent stagecraft. I love the opera. Three reviews below:
New York Times Review: https://www.nytimes.com/2021/10/13/arts/music/met-opera-turandot-puccini.html
Opera Wire Review: https://operawire.com/metropolitan-opera-2021-22-review-turandot/
New York Classical Review: https://newyorkclassicalreview.com/2021/10/zeffirellis-spectacular-turandot-returns-to-the-met/
Lucia di Lammermoor, by Gaetano Donizetti, is almost a century older, first performed in Naples in 1835, is a classic bel canto opera with beautiful arias. This opera comes to our local Century theaters live on May 21 and recorded on 25. It is also one of my favorites. As of this writing it hasn't opened in New York, but here is a review of a previous production:
"The Metropolitan Opera HD Live" Donizetti: Lucia di Lammermoor (TV Episode 2009) – IMDb
You will be able to find current reviews online after the opera's premier performance on April 23.
last updated on 06/25/2023 by SM.