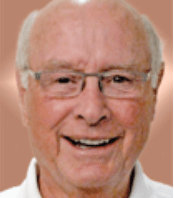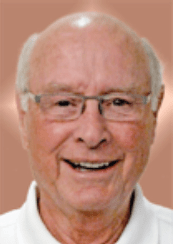 Chairman: Ron Smith
925-314-3066
resmith62@aol.com
BARGAIN BITES
WHERE DID THE YEAR GO?
It will soon be six long months since we started out 2020 with a visit to Burma Unique in Walnut Creek. It was the beginning of what was looking like another good year for Bargain Bites.But then enter Corona Virus 2020 and our plans came to an end. Not only would we not be able to eat as a group, we soon learned we wouldn't be able to eat as a single or a couple–anywhere.
After four stressful months, we can begin to think about dining out at a select few places, but we will mostly be eating with our partner, outside with tables spaced at least 6' apart and all restaurant help will be in face masks and possibly gloves. Maybe you have given your favorite place a try. We should all support them, but cautiously.
The sad news is that Bargain Bites as we knew it may never exist again. Some of the places we visited over the past five years may no longer be open. And those that are will no longer be able to serve 30,40 or 50 people in one group. Maybe not even 10.
So, sadly, you won't be hearing from us for a while. Maybe months, maybe never.
In the interim, please be safe, stay healthy, and stay close to your friends at SIR. Try one or two of the Activities that have gravitated to ZOOM. You can still participate, see friends, learn and have fun without having to drive. Check the Hotline to learn more.
And again thanks for your support over the past 5 years.
Ron Smith, Chairman 925-314-3066 resmith62@aol.com
Ron Maciak, Asst. Chair 925-357-8005 rammedical@sbcglobal.net
Memories from our meeting on February 25, 2020
at Burma Unique, 1375 N Broadway, Walnut Creek
[ngg src="galleries" ids="73″ sortorder="969,962,963,964,965,966,967,968,971,970″ display="basic_slideshow" gallery_width="800″ gallery_height="400″ pauseonhover="0″ order_by="sortorder"]
updated 7/19/2020 DerekS
Our goal is to find local restaurants with good food at a reasonable price. The objective is always $20 (tax/tip incl) for a full meal often including salad or appetizer and sometimes dessert. You pay for your own beverages. Corkage has usually been $10.
This is a great event to invite friends to introduce them to SIR, but do it early as we often fill up. If you would like to be placed on the Bargain Bites Email list, just send a note to resmith62@aol.com and say "Place me on the Bargain Bites List". Oh yes, include your name. You will receive personal Emails in advance of the Hotline. Again, thanks for your interest and wonderful support. It makes the effort worthwhile.
Chairman: Ron Smith 314-3066 resmith62@ aol.com.
Asst. Chair Ron Maciak 357-8005 rammedical@sbcglobal.net
2018 Events (All were $20 incl tax and tip)
January- Three Brothers from China
March- DJ's Bistro Concord-
April- Santorini
August- Back Forty BarBQ
Pictures from the "Three Brothers from China" dining 5/24/2016
This was a traditional Chinese feast served family style at tables of eight. How many you wonder? There were seven tables of eight which adds up to 56 SIR and spouses– – another new record. Thanks to all of you who attended and support Bargain Bites and all of our great SIR activities. And a special thanks to my partner Ron Maciak (and Linda) who organized this one while I was twiddling my thumbs. And to Alex Go (and Mayo) who suggested Three Brothers and helped with the arrangements.
Santorini in Danville on March 21
The food was great and there was plenty of it. A number of people took left over boxes home with them. The buffet was a little clumsy with the seating arrangement in the restaurant, but you all handled it very well. And the wine helped.
updated 6/17/2020 DerekS