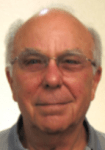 Chairman: Ron Draper
925-939-5740
r-draper@pacbell.net

Come join us for poker!
We offer refresher games at 10:15 before the Monthly Luncheon for any member that wants to try again. Call Dan Franklin if you want to sit in to learn. You can also sit in to help our new players.
Poker games are being played throughout the month, but openings are limited. If you're interested in joining, I'm establishing a new member poker list. Call Ron Draper at (925)324-6786 or send email to: r-draper@pacbell.net.
We now have nine groups and the playing days are in the table below.
| | | |
| --- | --- | --- |
| First Monday | First Tuesday | First Friday |
| Second Tuesday | Third Wednesday | Third Thursday |
| Fourth Monday | Fourth Tuesday | Fourth Thursday |
Our groups usually meet from 1:00 to 4:00 pm, except for the second Tuesday and third Thursday groups that meet from Noon to 3pm. Group members rotate as hosts, pro­viding drinks and munchies. Deal rotates; dealer calls the game and antes a quarter; three-raise limit. We play nickel, dime, and quarter. It's an inexpensive way to spend an afternoon with a great group of guys!
Chair: Ron Draper 925-939-5740 r-draper@pacbell.net
Assistant chair: Dan Franklin 310-4900 montgall26@gmail.com
A POKER LIMRICK
Flushes galore.
Full houses and more.
come join the fun
and be the one
to make a really big score
We look forward to hearing from you, and receiving your suggestions or ideas for more Poker fun.
last updated 04/19/23 by SM.