AREA 16 FISHING NEWS FOR
November 2022
4th Thursday, January thru October
3rd Thursday for November and December 
Next meeting will be at The Legends restaurant
at the Diablo Creek Golf Course
on Port Chicago Highway and Highway 4
Thursday, November 14th
               The meeting starts at 8:30 am, come early. 
 
All SIR members and guests are welcome and indeed encouraged, to participate in fishing trips as well as attend the monthly meetings.  
          Contacts are Bob Lively 925-383-5193 and
Carl Moyer 925-685-5243.  
As the weather cools, our ocean and bay fishing also decreases, with the exception of crab and rockfish.  At this time the crab opening date is undecided but may start in several weeks.  Meantime the rock fishing proceeds, with Bob Stein, Stan Wong, Brion Beetz, and Carl Moyer boating rockfish and ling cod.  Harry Sherinian, Mike Corker, and Stan Wong worked the delta with lures for striped bass with some success.  Quite of few members of the fishing group traveled past Sacramento to a sturgeon farm for a caviar lunch and a tour of the farm on a SIR fishing group outing.  Carl Moyer and Phil Scimonelli caught 4 fat rainbow trout from San Pablo Reservoir to kick off the local fall trout season.  Paul Dubow, Pete Gates, Joe Miscione, Ron Lew, and Ken Berry went up to Colusa to catch 3 salmon upstream, all over 30 pounds.
Bob Lively caught this guitar fish in the bay. He played it for a while before landing it.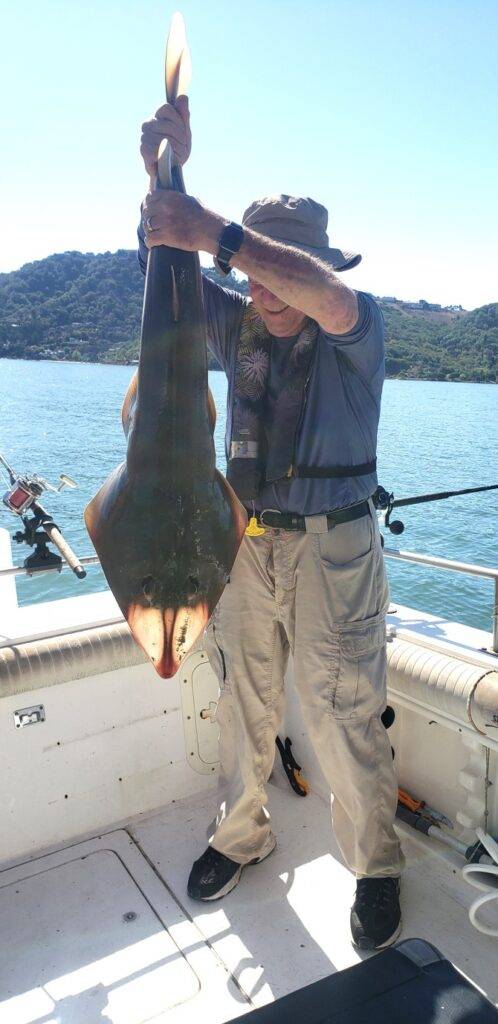 Carl Moyer, Phil Scimonelli, Lee Clark, Bob Stein, Dave Havlik, and Brion Beets were proud of this salmon limit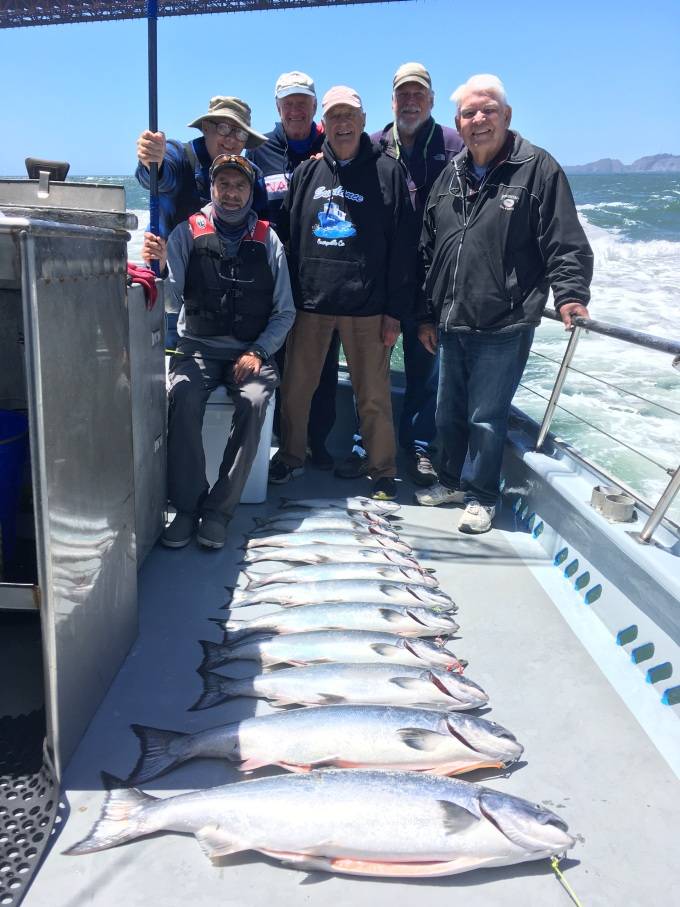 Another successful SIR fishing group excursion.. Halibut from the bay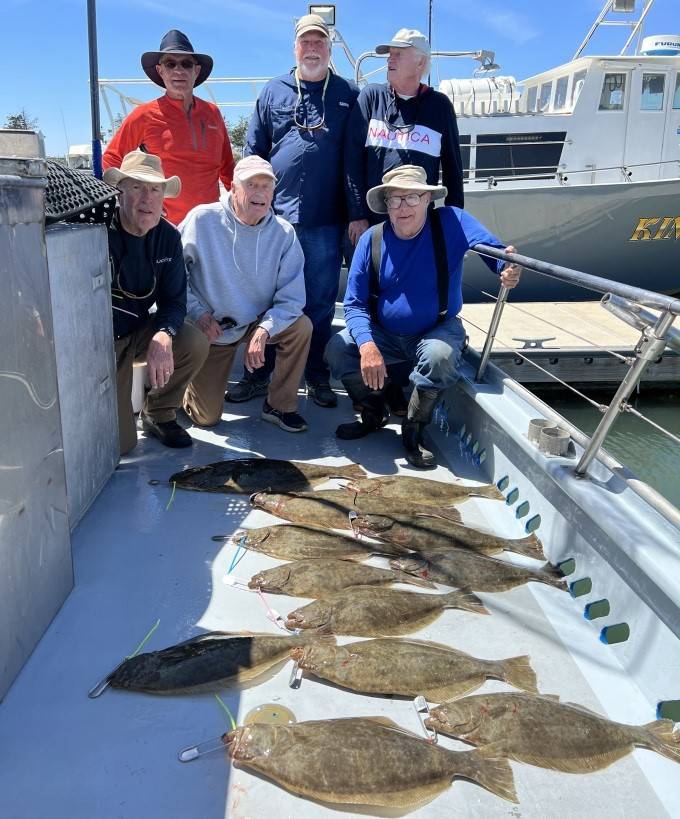 SIR Fizsh Fry 2022 at Carl Moters home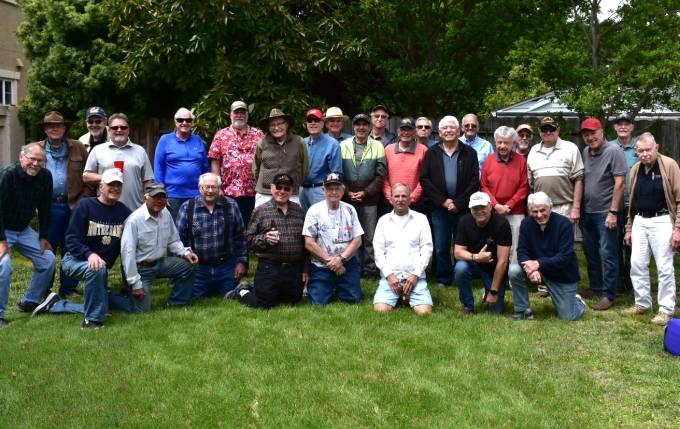 Carl Moyers Annual Fish Fry, 2022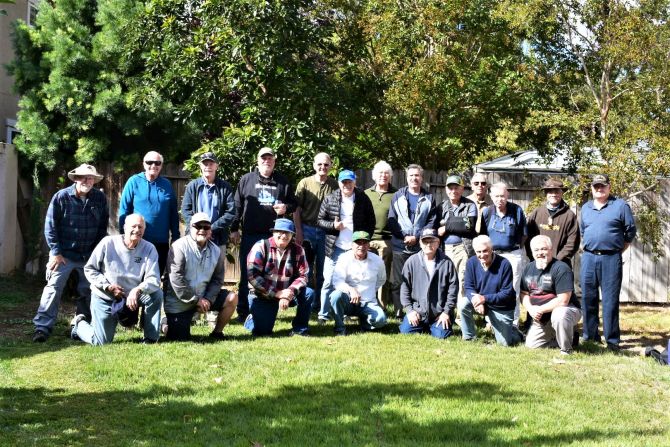 Carl Moyers Annual Fish Fry 2021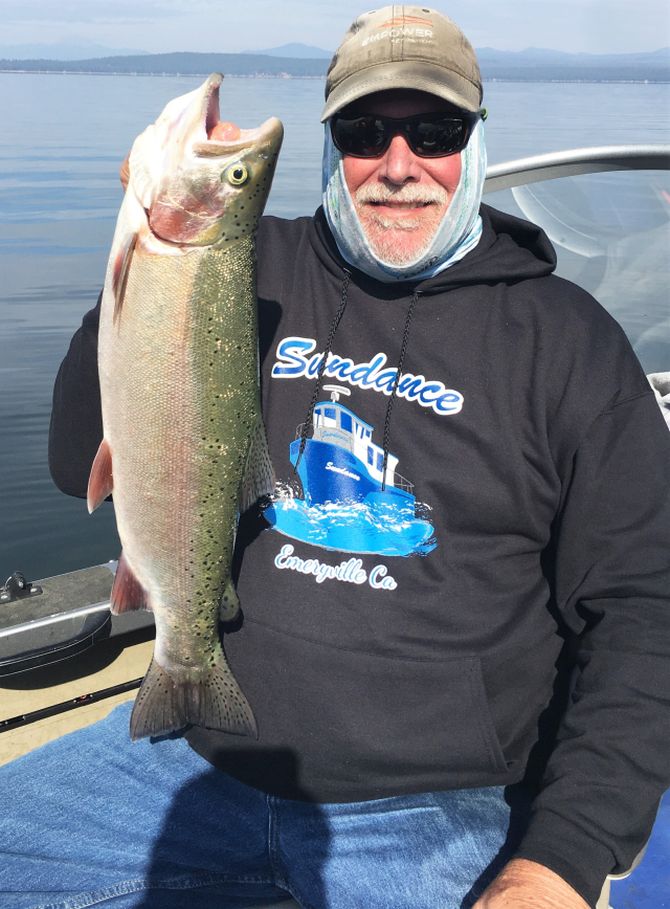 SIR Fish – This rainbow trout caught by Brion Beetz was almost 6 lbs.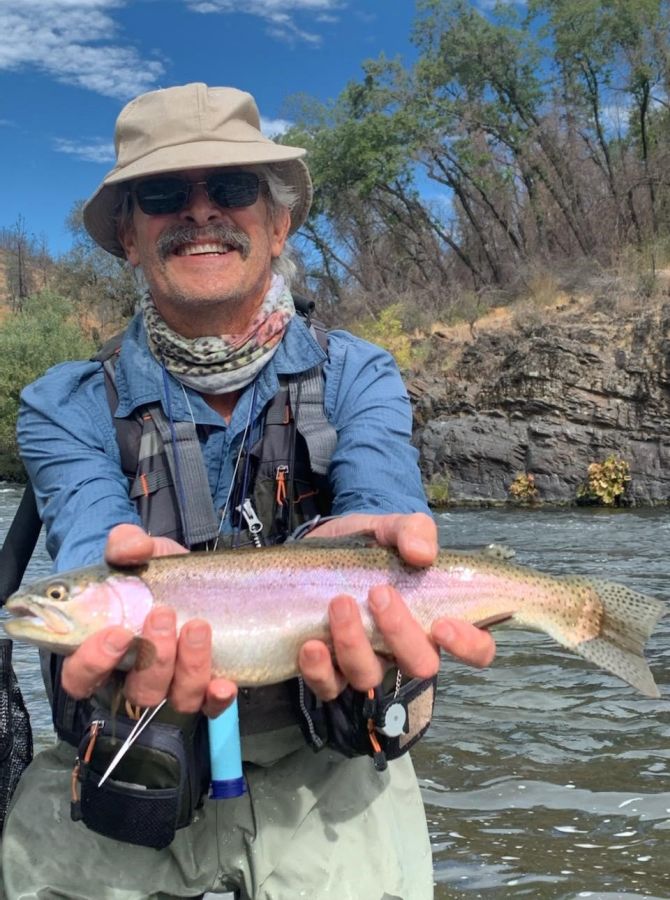 SIR Fish – Martin Steinpress caught this nice rainbow on a fly.
SIR Fishing trip Summer 2021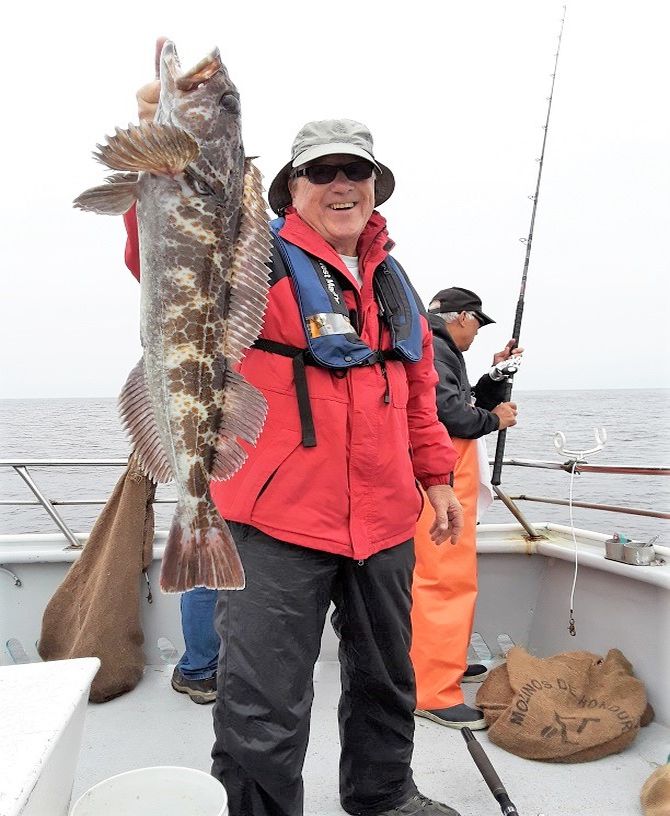 George Vogt caught this fine Ling Cod on a SIR fishing group outing. 
Stan Wong is in the Background.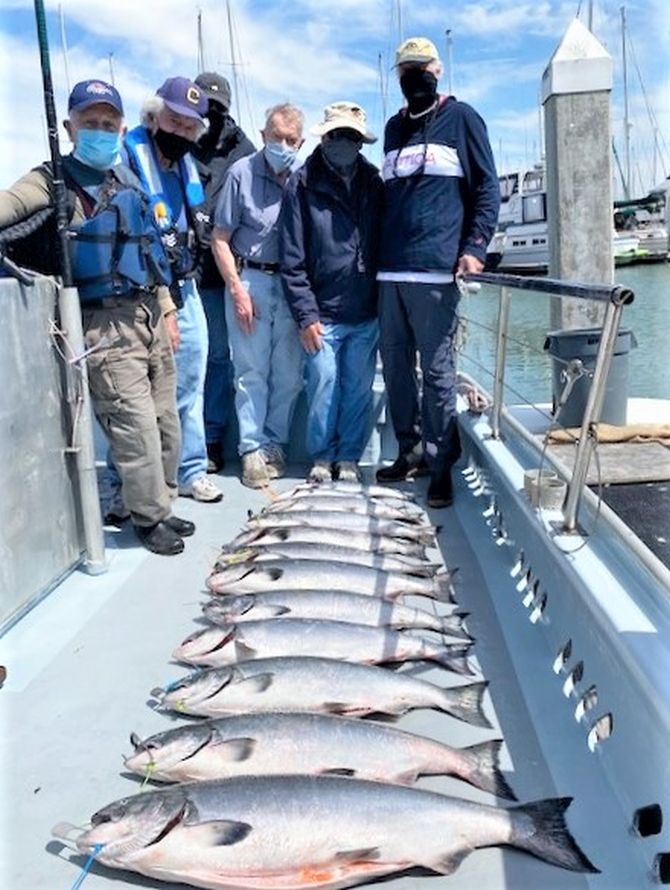 Jack Waddell, Paul Dubow, Karl Droese, Dick Thomson,
Gordon Linebaugh, and Lee Clark are happy with this salmon catch.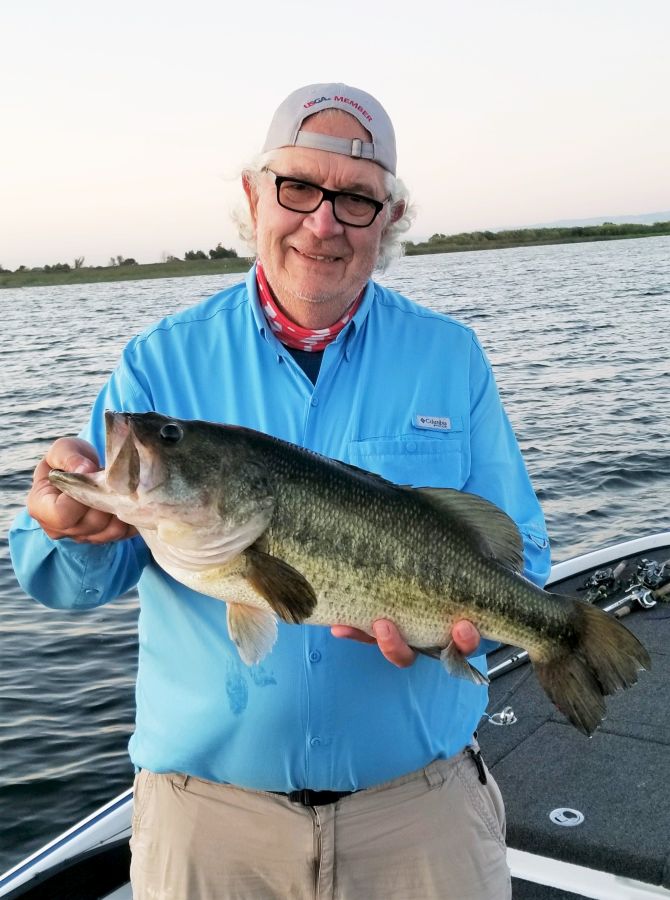 Mario Moratorio, who is leaving SIR for southern California,
caught this nice black bass in the delta.
We will miss you, Mario.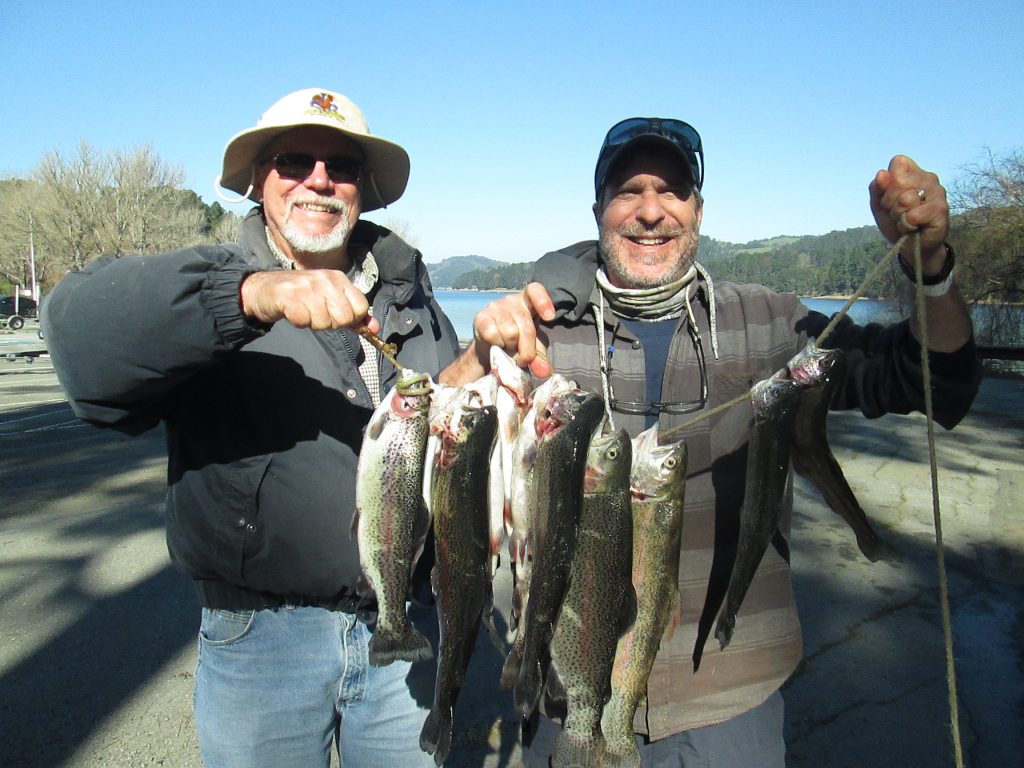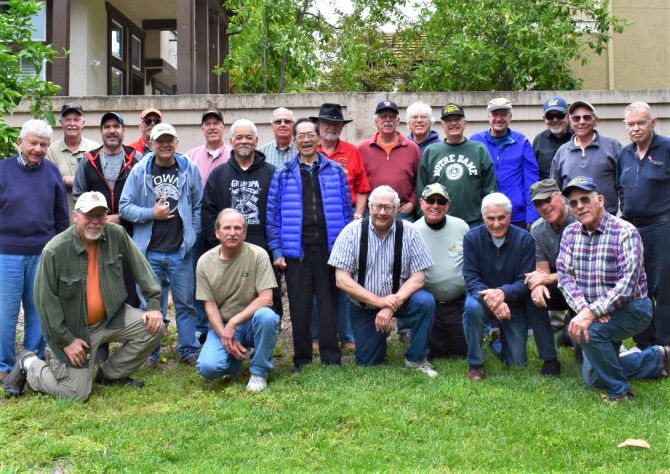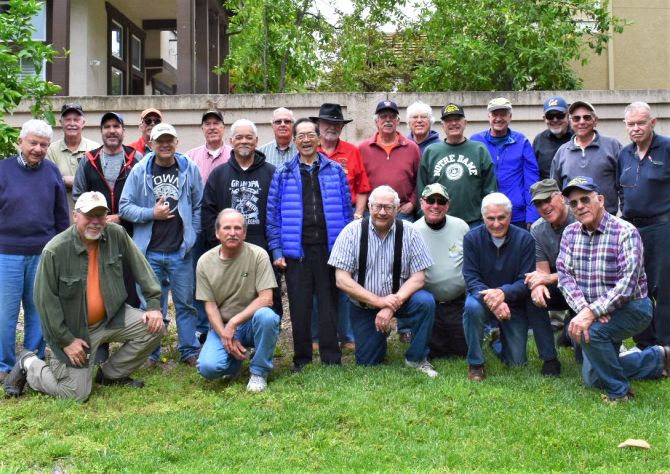 Carl Moyer's Annual Backyard Fish Fry-2019
 
  Updated 11/17/2022 dda