The 2021 Activity Coordinating Team comprises: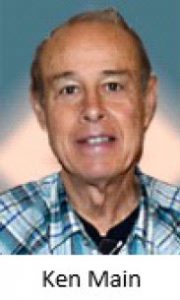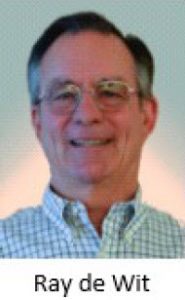 Activity Report for September 2021
Email blast to all AC's regarding the need to follow latest governmental guidelines and Sir Protocols when participating in activity events. Proof of member/guest vaccination and Branch COVID waivers, venue generated requirements for large group participation (sporting events, concerts) and lists of participating activity members for contact tracing if/when a problem arises following an activity event.
A recent activity, Recently Read Books, has been approved by the BEC with Ron Rizzo chairring and Phil Trapp assisting; this activity is a spinoff of the current Book Group activity. It will be via Zoom, and will allow members to share their opinions of the read and provide a recommended reading list for others. More on when and where to be provided prior to start up of the activity.
The Book Exchange is "Back in Business" as they will again host a table at the In-Person luncheon on October 11th. Remember, 2 books max. when returning books.
The invitation to join Branch 146's Pool Shooting Activity at Masse's was sampled by Sir Chick Lowry and was found to be an excellent opportunity to participate in a shared Branch activity. It would be a good idea to seek a Branch 8 member to act as a coordinator between the two branch AC's. We will see if we can find one.
Announcements for October 11th luncheon:
Sir's Giving Back has arranged for Branch 8 members to participate in Contra Costa Food Bank assistance on Wednesday, October 13th, November 10th and December 8th. Please contact Sir's Tom DiGrande or Tony de Losada to sign up to participate.
Car Enthusiasts are planning a Drive Rally on Friday, October 29th. It will go from Martinez to the Marin Headlands on a scenic drive visiting sites of old military installations, a 2,000 foot tunnel that connected two military forts during worried times, gun emplacement sites overlooking San Francisco Bay and the old Nike Missile installation which protected the California coast line. The tour will be led by Tom Hodgson acting as a docent (as he was actually on site during his military tour) providing interesting info of the time. The drive begins in Martinez at 9:00 AM and Tom promises a return by 2:30 PM so we miss commuter traffic. Come join us for the fun. You do not need to have a special vehicle to participate. The family drive and some interest in an adventure is all that is required. Contact Tom Hodgson (925) 228-7766 or Chick Lowry (925) 932-4886 to make sure we know you wish to join us.
Eleven golfers participated in the Sir BR8 Nine Hole Annual Golf Tournament. The event was held on Wednesday October 6th, 2021 @ Diablo Hills Golf Course. Following are the winners of the events which were dominated by two players:
Longest Drive Hole #2: Rick McGuire, approximately 210 yds.
Closest to hole #4, Rick McGuire, 6ft, 3 ¾ inches.
Low Gross: Ray de Wit, 38.
Low Net: Ray de Wit, 37.
Fewest Number of Putts: Ray de Wit, 14.
The group looks forward to an even bigger turnout in 2022. Contact Mike Frey, Chairman, @ (925) 933-7058 or mfrey1784@gmail.com for more information or to participate.
updated 10/8/2021 DLS