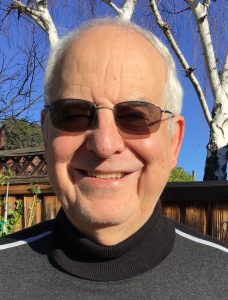 Chairman: Ron Rizzo
ronbrizzo@gmail.com
Asst. Chairman – Phil Trapp
Our book for August was 12 Days by Victor Sebestyen, a very thorough, well researched, and readable book on the short-lived and tragic 1956 Hungarian revolution. The group gave the book a high overall rating of 4.3 stars out of 5. All of us learned quite a lot that about the events of this time that we had not known before. The author did a superb job of providing context for the revolution and its impact, not just in Hungary, but also Russia, other Soviet satellite states in Eastern Europe, the United States, and the United Nations.
We were extremely fortunate that Zebi Kerekes, one of our Branch 8 members, shared with us his personal experience during the revolution, as well as his escape, along with his wife Vera, as refugees to the West after the revolution was put down.
The book for our September 7 meeting will be Isaac's Storm by Eric Larson, the story of the devastating hurricane that hit Galveston, Texas in 1900. We will be meeting for the first time at our new venue—
Round Table Pizza at 2060 Treat Boulevard in Concord. Our group meets the first Tuesday of each month at 10:30 AM. New members are welcome. If you're interested in joining our group, or just trying us out, please contact our Chairman, Ron Rizzo, at ronbrizzo@gmail.com
———————————————————-
The SIR Book Group is a discussion group for Sirs who are interested in increasing their reading enjoyment by selecting and reading a book a month and meeting to discuss them. For each book, one Group member presents additional research on the author and literary and academic criticisms. Discussions are invariably energetic and stimulating and frequently generate broader ideas that interest the group. In 2019 we started a rating (out of 5 stars) of the books we read.
To get the year going the members submit their suggestions for books during October and Book Group members vote on 6 fiction and 6 non-fiction books for the year. The selection reflects the extremely varied interests within the group and exposes many of us to books we would never have otherwise read.
For 2021 we will be reading the following books:
To review the list of books we read in 2020, CLICK here
Ron has also been leading a breakout Zoom session on Recently Read Books prior to the monthly general meeting. The list of participant recommendations are:
From July
Almost a Miracle—John Ferling      Comprehensive and engaging account of the American Revolutionary War. It was voted best book of 2007 by the New York American Revolution Round Table.
The Big Book of Espionage: The Most Complete Compendium of Double Agents, Dead  Drops and Duplicitous Deeds Ever Collected—Otto Penzler (Editor). Includes short stories written by Ian Fleming, Eric Ambler, Jeffrey Deaver, Lee Child and many more.
Dirt: Adventures in Lyon as Chef, Father, and Sleuth Looking for the Secret of French    Cooking—Bill Buford   Beautifully written account of the author's experience in France. 
Housekeeping—Marianne Robinson  Evocatively written novel of transience, family, and memory. Heavy subject matter treated with a light touch and wonderful writing.
The Mountain Sings—Nguyen Phan Que Mai  A sweeping epic of a multigenerational family in North Vietnam, written in beautiful prose.  
Open Season—Archer Mayor   The first in a series of police crime novels, whose author uses an unassuming voice and down-to-earth style, while displaying a profound understanding of his region (small-town Vermont) and the protagonist's intuitive ability to relate to the people who live there.
Updated 8/18/21 by dls