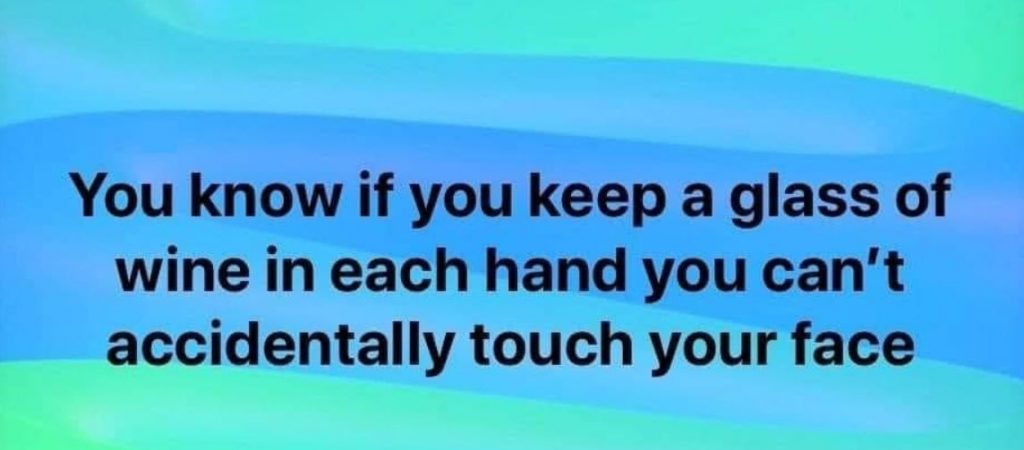 MAY 13, 2020
During these days of COVID-19, I trust that you and your family remain healthy, safe, and are discovering new ways to enjoy your time at home. For example, my wife and I have adopted a new daily walk regimen that has us exploring parts of our local community that we had only experienced by car. I'm learning new things about the area in which we live. I hope that you are successfully creating your new normal as well.
The Branch Executive Committee (BEC) met (via Zoom) on Monday, May 11, screen capture below. The BEC is monitoring public health announcements and State SIR guidance. On Monday, we made several decisions regarding our future meetings and activities.
As previously communicated, we have cancelled our May events and the Ladies Day Luncheon scheduled for June 8. The Barbecue in June is under review, and may be rescheduled to Fall. Nevertheless, public health regulations in Contra Costa County are beginning to allow certain outdoor activities that can be conducted with "social distancing" and related precautions. As a result, the BEC discussed how we can cautiously resume some of our outdoor SIR activities. Several Activity Chairmen have developed plans to restart their activities with special conditions maintained for the health and safety of our members.
Specifically, the BEC approved the restart of Heads Up Walkers and SIR Hikers for later this month. Those activities will be held with precautions such as no carpooling to events, wearing masks, using sanitizers, and maintaining distance when socializing at the conclusion of the event. In June, our 18-Hole, 9-Hole, and Couples Golf activities will resume with conditions, and they will follow the specific guidelines for play that are defined by each golf course. Currently, there are no plans to restart any of our indoor activities. However, I encourage all activities to begin planning how they can safely restart their activities later this summer. Those restart plans must be approved by the BEC before the activity can resume their events. In the meantime, I encourage you to use Zoom to keep in touch.
Branch 8 has a Zoom subscription that will enable activity groups to get together socially and to make future plans. We have several knowledgeable Sirs who can conduct Zoom training sessions for your groups. Let us improve our Zoom proficiency for future activities and possible membership meetings. It continues to be an interesting and challenging time for us. Please share your "pandemic era" experiences with us, and we will post them on the Branch 8 website for all to share and enjoy. Submit your stories and experiences to "sb8msec@hotmail.com".
We are updating the Branch 8 website with new and interesting information. For example, there is a link to light-hearted stuff in the new "Amusement Park". Activity and other webpages are also being updated. Please check out the website.
I look forward to the time when we can resume our luncheons, activities, and the social interaction that makes SIR Branch 8 so special.
Let's stay apart to stay together
Steve Schramm
Big Sir, SIR Branch 8
The photo below is a ZOOM screen shot of the 24 BEC visible attendees at the May 11 meeting. Another member was present by phone for a total of 25.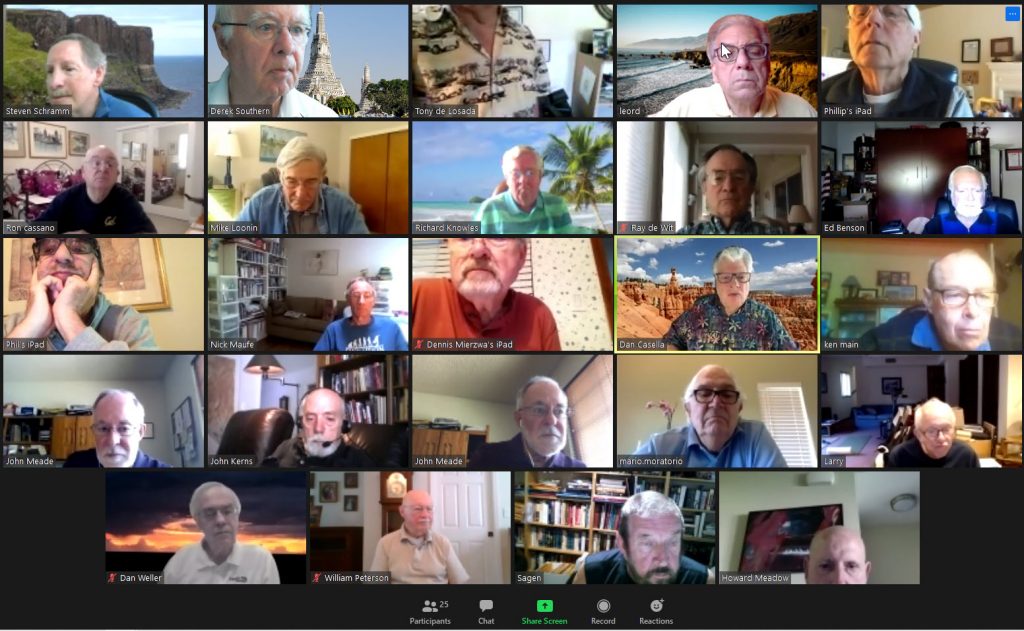 CLICK HERE to read the latest news regarding shelter-in-place orders and answers basic questions about COVID-19 in Contra Costa County.
CLICK HERE to view an EXCELLENT video explaining how the Coronavirus replicates and causes lung damage, and worse.
If you want to explore current statistics of the pandemic  CLICK HERE 
Science explains why washing your hands with soap and water is the recommended way to avoid getting sick and spreading germs.
Soap and water is BETTER than using a hand sanitiser!
To read the article  CLICK HERE.
CLICK HERE to view good advice titled 
Does The Type Of Soap Or Hand Sanitizer You Use
Matter For Coronavirus?  
Read an interactive awareness guide of the coronavirus and COVIR-19
in an online Issu booklet. Click HERE to read it.
(Hint: use the arrows on the right and left side to move between pages)
Join us in Branch 8 and Make Friends for Life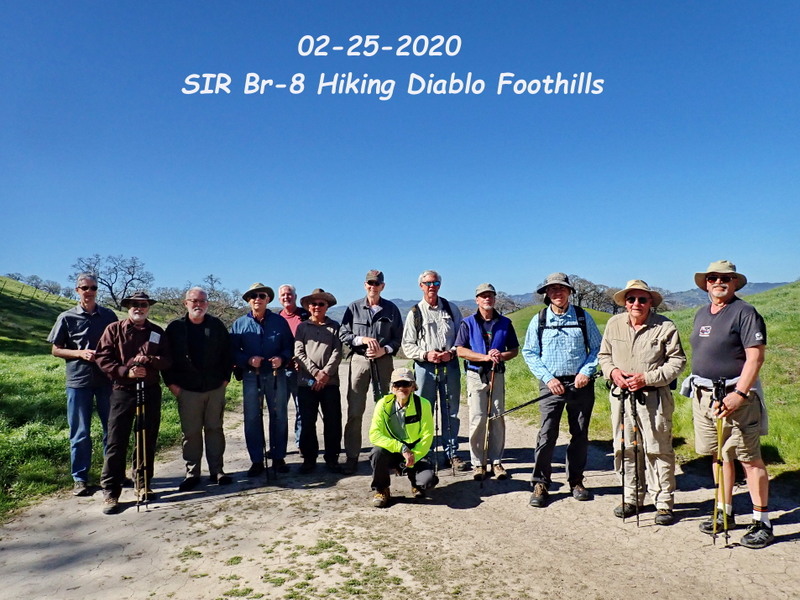 Memories for Active Hikers!
Once upon a time there was great weather for a 'stroll' in the foothills,
and no concern about social distancing!

Protect yourself and your computer from online thieves:
CLICK HERE to know how to avoid being phished
CLICK HERE for the Seniors Guide to Online Safety

CLICK HERE  for Tips for Strong Secure Passwords