Join Us in Branch 8 


and Make Friends for Life
To join us, or ask any questions  

CLICK HERE
To see our Branch Video  CLICK HERE
To read a copy of our latest Newsletter CLICK HERE
Webmaster's comment Friday 15 Jan: I applied via the above CCHealth Dept web link, received an email invite in less than 48 hrs, followed that link and had a choice of dates, times, and locations for my first injection. Painless so far!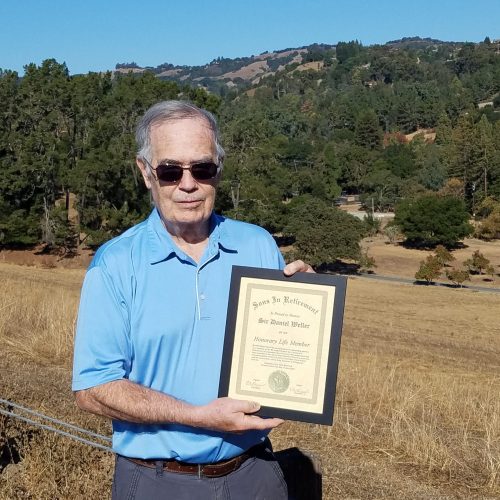 Sir Dan Weller has been awarded an Honorary Life Membership (HLM). This is the highest award a Branch can make and it recognizes  Sir Dan's dedication and hard work for many years.
Congratulations to Dan.
Branch  8 Membership  meeting via  Zoom on January 11 
Jon Haveman, Ph.D., of Marin Economic Consulting will discuss the state of our economy and the impact of the COVID-19 virus. In addition to consulting, Jon has written extensively about local and national economic policy and development. He has been quoted in many publications including The Economist, LA Times, Sacramento Bee, and the San Francisco Chronicle.
A Message from 2020 Big Sir Steve to SIR Branch 8 Members
Lifelong learning is a priority for many of us.  We want to keep our bodies and our minds active in retirement.
Our local Diablo Valley College provides a number of interesting Zoom classes this fall.  The instructors are very skilled and knowledgeable.  They include Michael Baker, MD, who spoke to our branch at the Membership Meeting in September.  Please check out the online classes, and follow the signup directions.  Many of these classes have a modest fee for your participation via Zoom.
I hope that you find these classes both fun and interesting.
This landing page was recreated by webmaster Derek Southern 11/12/2020 because of technical problems with the earlier version.