Chairmen
WF-1 Ron Smith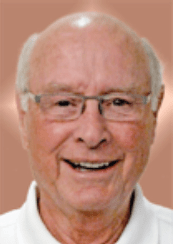 WF-2 Ron Cassano
WF-3 Larry McEwen

Wine Finders 1

Our next Wine Finders 1 tasting will be on Thursday, June 13 at 6PM at the home of Ken Belfer and Karen Scott. The hosts always pick the varietal to be tasted and in honor of Summer (we hope) Ken and Karen have chosen Rose' for the June tasting. Somehow we managed to squeeze in between the Ladies Day Luncheon and the BBQ. It will be nice break between two of the Branch's special annual events.
Wine Finders 1 meets on the 2nd Thursday of the even numbered months at the home of one of the members. If you are interested in joining the group, please contact Ron Smith or Tony de Losada. Or check out Wine Finders 1, 2 or 3 in the Hotline or Directory.
Ron Smith- Chairman resmith62@aol.com 925-314-3066
Tony de Losada- Asst. Chair tonydelosada@gmail.com 510-566-2661
updated 5/17/19 DLS
WF-2
Our June 13th tasting of Calif. Zins was hosted by the Kargs. The appetizers
were over the top. First place was Cassano's 2016 VanRuitan Old Vine
Zin, 2nd, Benson's 2015 Gnarly Head Black Old Vine 3rd, Eich's OZV
Old Vine Zin. Generally all the wines were decent and ratings were
close. We were joined by newer SIR member Jim Cannon trying out the
activity. He is ready for Winefinders #4. I have contacted several
SIRs that are interested in a #4. I will pursue getting it started. If
interested contact me, roncassano@gmail.com
WF3
Winefinders III will gather at the home of Larry & Kathy McEwen at 1 PM on Thursday, April 18. Note the afternoon starting time as we will be sampling blush wines, weather permitting, outdoors under the Wisteria.

Anyone want to start Winefinders #4? Call me Ron Cassano.(925)944-1238
Chair WF-1: Ron Smith resmith62@aol.com (925) 314-3066
Co- Chair WF-1: Tony de Losada tonydelosada@gmail.com 510-566-2661

Chair WF-2: Ron Cassano roncassano@gmail.com (925)944-1238
Coord. WF-3 Larry McEwen elmwoodeaux@comcast.net (925) 939-3216
5/17/19 Updated DLS