Chairmen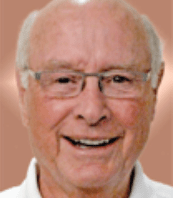 WF-1 Ron Smith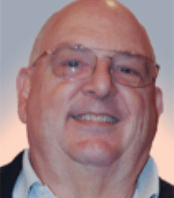 WF-2 Ron Cassano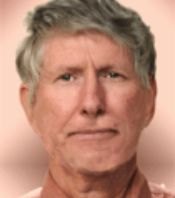 WF-3 Larry McEwen
Zoomers: WF 1 & 2
Mark your calendars for the August 13 virtual wine drinking event. Ron
Smith will be sending out the info in August. Get your summer wine
ready.
updated 8/1/2020 DLS
WINE FINDERS 1, 2 and 3 – Special Christmas Joint meeting
On Thursday, December 12, at 6:00PM, members from Wine Finders 1, 2 and 3 met at Bob and Sandy Prices for our Annual All Group Holiday Champagne get to together. It was a wonderful evening as the rain held off so we could all get from our cars to their festive home and remain dry. We had some 17 couples who arrived with a bottle of their favorite sparkly in one hand and an appetizer in the other.
Plenty of tasty choices to sample and all were outstanding. It was easy to keep your plate full. Maybe too full. And the group seemed to be the perfect size to allow everyone time to visit and chat. It was really a very pleasant evening and a great way to start the holidays. By 9PM or so, most of us were readying ourselves to head out the door. If you were unable to join us, mark your calendars for next year– Thursday, Dec. 10, 2020.
Once again we all owe Bob and Sandy Price a big "thank you" for inviting us into their home for this special event. Hopefully there wasn't too much clean up and if we are nice, maybe they will invite us back next year.
If you are interested in joining one of the three Wine Finders groups, check out the web sites or contact:
Ron Smith at resmith62@aol.com for Group 1,
Ron Cassano at roncassano@gmail.com for Group 2 or
Larry McEwen at elmwoodeux@comcast.net for Group 3.
Ron Smith, Chairman Wine Finders 1
Tony de Losada, Asst. Chair
Wine Finders 1

Our next Wine Finders 1 tasting will be on Thursday, June 13 at 6PM at the home of Ken Belfer and Karen Scott. The hosts always pick the varietal to be tasted and in honor of Summer (we hope) Ken and Karen have chosen Rose' for the June tasting. Somehow we managed to squeeze in between the Ladies Day Luncheon and the BBQ. It will be nice break between two of the Branch's special annual events.
Wine Finders 1 meets on the 2nd Thursday of the even numbered months at the home of one of the members. If you are interested in joining the group, please contact Ron Smith or Tony de Losada. Or check out Wine Finders 1, 2 or 3 in the Hotline or Directory.
Ron Smith- Chairman resmith62@aol.com 925-314-3066
Tony de Losada- Asst. Chair tonydelosada@gmail.com 510-566-2661
WF-2 Ron Cassano,Chairman. roncassano@gmail.com, 925-944-1238
Alan Bailey, Ass't Chairman. alan.bailey@astound.net, 925-858-0370
Winefinders #2 meets on the second Thursday of even months. The Chairman picks a host fot the tasting. The host selects the wine( priced under $20). This is a co-ed activity and each couple brings an appetizer to share an their own glasses. We start at 6pm. The tasting is held at the host's home. We usually have a combined gathering of all Winefinder Groups in August and December
WF3
Winefinders III will gather at the home of Larry & Kathy McEwen at 1 PM on Thursday, April 18. Note the afternoon starting time as we will be sampling blush wines, weather permitting, outdoors under the Wisteria.

Anyone want to start Winefinders #4? Call me Ron Cassano.(925)944-1238
Chair WF-1: Ron Smith resmith62@aol.com (925) 314-3066
Co- Chair WF-1: Tony de Losada tonydelosada@gmail.com 510-566-2661

Chair WF-2: Ron Cassano roncassano@gmail.com (925)944-1238
Coord. WF-3 Larry McEwen elmwoodeaux@comcast.net (925) 939-3216
2/12/2020 Updated DLS