Chairmen
WF-1 Ron Smith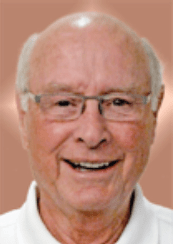 WF-2 Ron Cassano
WF-3 Larry McEwen

Wine Finders 1 met at the home of Tony de Losada and Peggy Watkins on Thursday, Oct. 11 to taste Zinfandels from the Lodi region. We enjoyed a pre-tasting glass of Chardonnay on their beautiful veranda and then got down to the business at hand.
Half of the group was traveling this month so we only had 6 wines to sort thru. These wines are big and fruity and often have a high alcohol content, yet we managed to sight, smell and taste our way thru them and decide which were our favorites.
Our next meeting will be the combined Wine Finders Group Annual Holiday Tasting on Thursday, December 13(this includes members of WF1,2&3). It will be hosted by our outgoing Chairman Bob Price and his wife Sandy at their home in WC. Each couple will bring a bottle of their favorite champagne or sparkling wine and an appetizer for 6-8. Details will be sent out as we near the date.
Wine Finders 1 meets on the 2nd Thursday of the even numbered months at the home of one of the members. If you are interested in joining the group, please contact Ron Smith or Tony de Losada.
WF-2


WF3
Anyone want to start Winefinders #4? Call me Ron Cassano.
Chair WF-1: Ron Smith resmith62@aol.com (925) 314-3066
Co- Chair WF-1: Tony de Lasada 510-566-2661 tonydelosada@gmail.com
Chair WF-2: Ron Cassano roncassano@gmail.com (925)944-1238
Coord. WF-3 Larry McEwen elmwoodeaux@comcast.net (925) 939-3216
10/13/2018 updated DLS