Bocce Ball – Open Play 
 at Newhall Park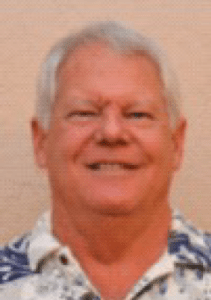 Chairman: Martin Hawco
925-689-4251  not4u2bee@gmail.com
Location: Newhall Park Concord
Streets: off Turtle Creek Rd. between Ayers Rd. and Treat Blvd.
Friday 8:30 am till 10:30 am 
Month: May – October
Open Play Bocce Ball – Martin Hawco is working hard to make the Open Play Bocce Activity available to all Sirs wanting to participate.
You don't need to have experience in the game to come learn and play Bocce each Friday morning at 8:30 AM (yes, it's early, but the mornings are warm and the air is clean) at the Newhall Park Courts in Concord. 
All equipment and instruction in how to play are provided weekly for FUN and FREE play each Friday AM. The courts are available to the public during the Concord Bocce Federation playing season (May through September) when the courts are kept groomed for play. Come out and have some fun with the other Sirs who enjoy the game. Martin will add you to the list of regulars if you come to play. This is also a Co-Ed Activity. Bring your significant other along and have some fun.
Click here to display the latest scores and rankings.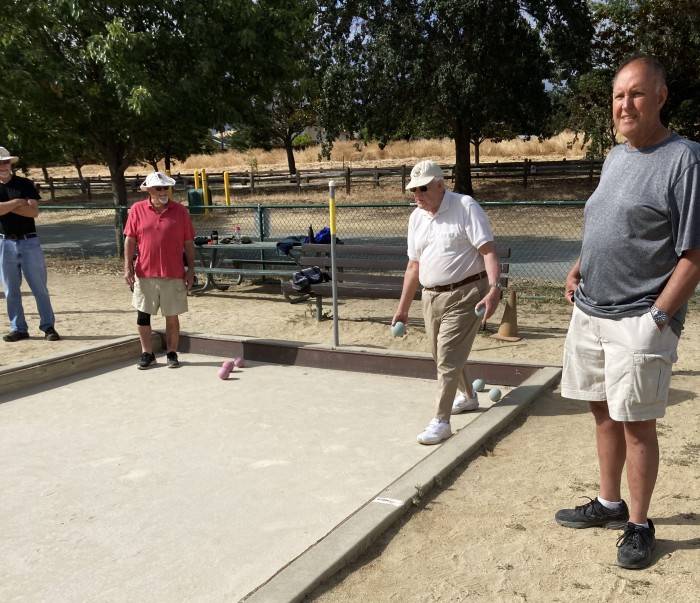 Don Atwater throws the long ball as Terry Mason awaits his turn.
Dave Allen and Phil Scimonelli watch on.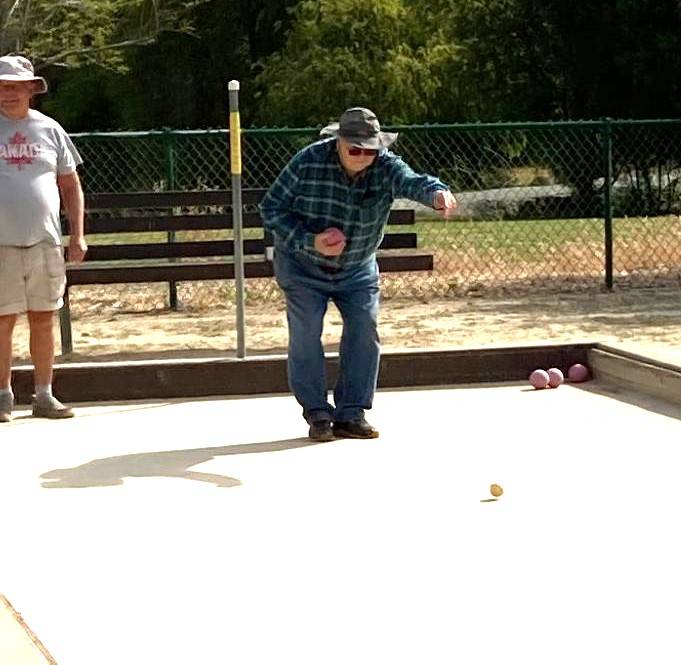 Tom Keehn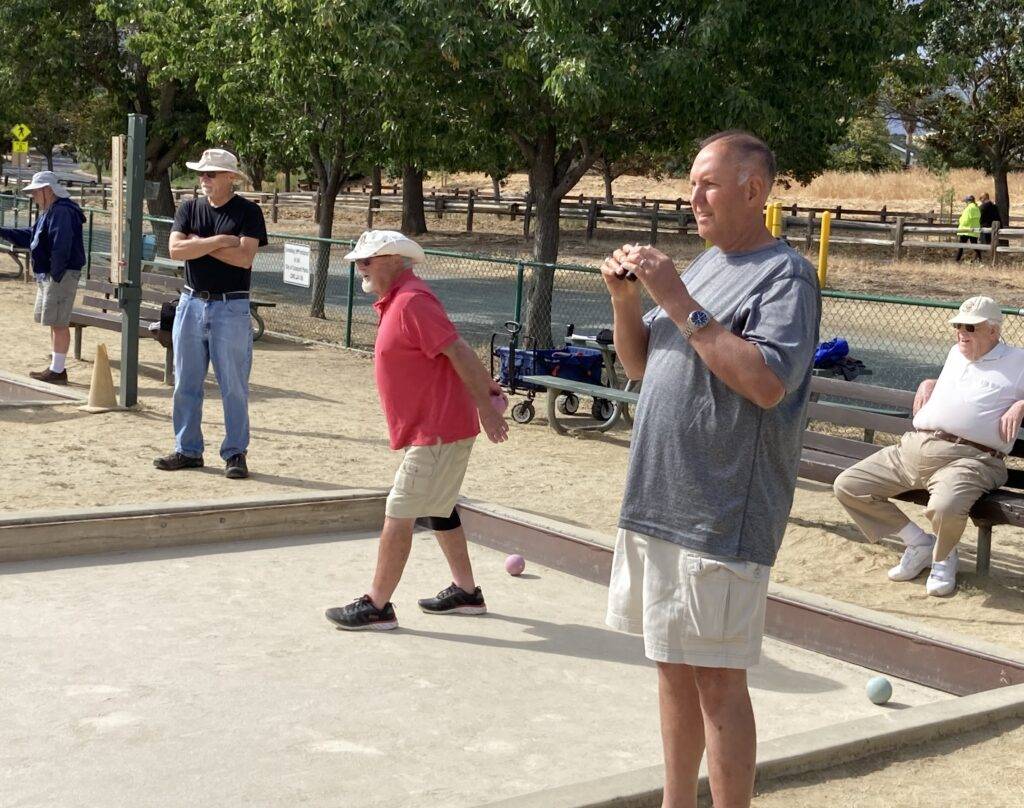 Terry Mason throwing the Bocce with Phil Scimonelli, Don Atwater and Dave Allen watching.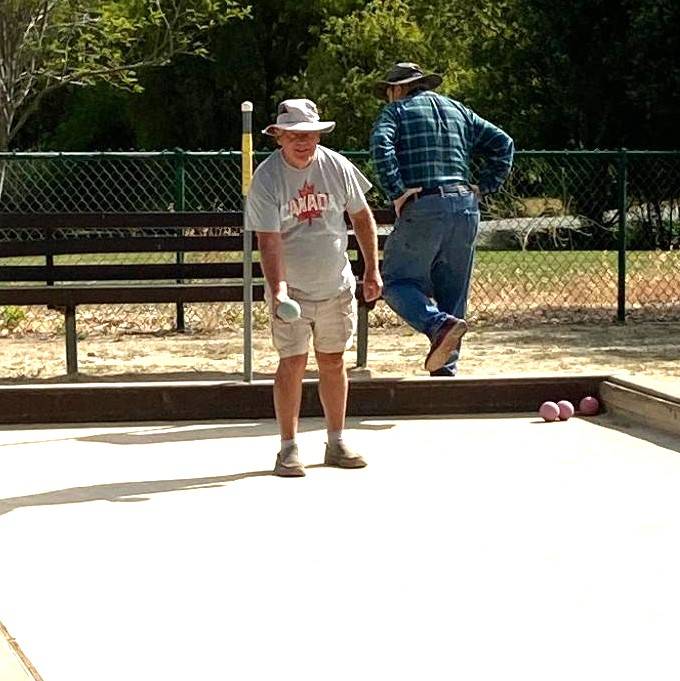 Chairman, Martin Hawco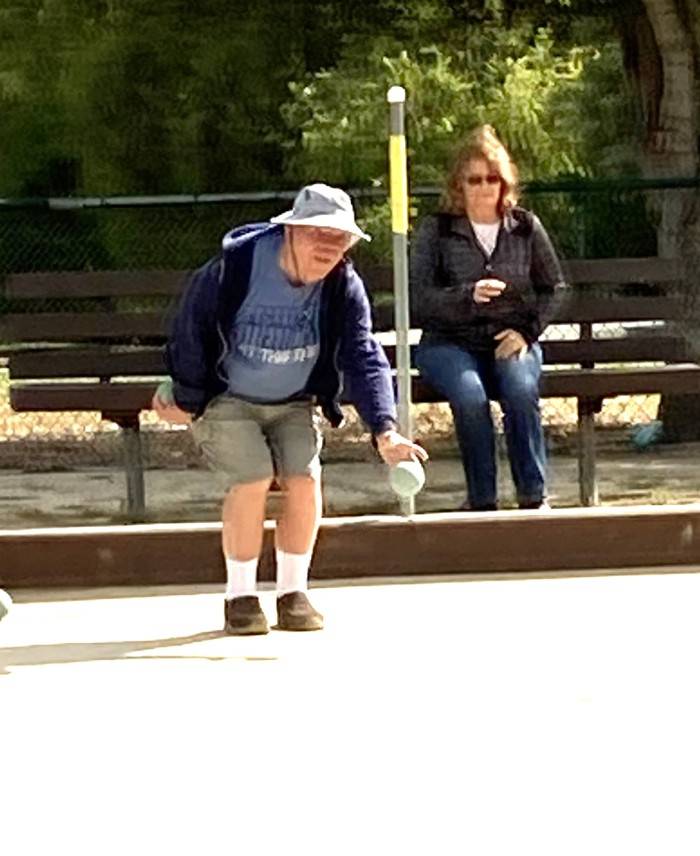 Bob Barnes throws the Bocce while Toisin Scimonelli awaits her turn
Update 06/20/23  MLF