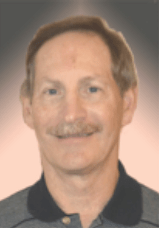 Activity Chairman: Steve Schramm  
Contact Steve – "sschramm01@gmail.com" or by phone 925-222-0801
Normally, the SIR Chess sessions are held semi-monthly.  However, we are on hiatus for now.  Nevertheless, we are optimistic that we will resume our chess outings sometime in 2021.
Here is the normal schedule for each month.
Second and fourth weeks – Fridays, 12:30 pm to 2:30 pm.
We play in the Game Room at the Pleasant Hill Senior Center, 233 Gregory Lane, Pleasant Hill, CA 92523. 
SPECIAL NOTE: 
There is no chess at this time due to the COVID-19 public health restrictions and the temporary closure of the Pleasant Hill Senior Center.  However, we look forward to resuming regular play in the near future.  For now, please stay healthy and safe!
Please join us to learn and have fun with chess.  Regardless of your knowledge and skill, we look forward to seeing you.  Each month, we have two great opportunities to challenge our brains and improve our knowledge of this great game.
On Fridays, the PH Senior Center serves lunch beginning at 11:30 am. 
Lunch is only $5 for residents and $7 for non-residents.
Feel free to bring a friend. Beginners are welcome!  
We share chess tips as part of our group learning of the game. 
Remember to bring your chess boards!
Chess is a wonderful board game of strategy and skill that has been played worldwide for centuries. The SIR Chess group will gather semi-monthly to continue this tradition by pairing off for several games each session. 
The costs are minimal.  All players must join the Pleasant Hill Senior Center.  The annual cost for all Senior Center activities is only $20.  In addition, some players choose to purchase their own chess sets and books on chess.
Contact Steve Schramm if you would like to play (sschramm01@gmail.com).  If you own a chess set, please bring it to our events.  See you there in 2021!  
1/03/2021  SES