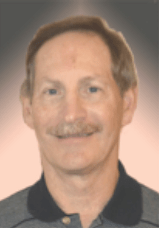 Activity Chairman: Steve Schramm  
Contact Steve – "sschramm01@gmail.com" or by phone 925-222-0801
Calling All Chess Players!
We are back for real this time.  SIR Chess is restarting our activity at the Pleasant Hill Senior Center in April.  This activity includes chess players that are SIR members from several branches and other players from the community. 
The Pleasant Hill Senior Center has reopened.  The Game Room is available for Chess play starting in April on a similar schedule as before the pandemic:  The 2nd and 4th Fridays of each month, 1:00 – 3:00 pm.    
The schedule for APRIL 2022 includes the following dates: 
Friday, April 8   1:00 pm start
Friday, April 22 1:00 pm start
We will continue with a similar schedule on May 13 and 27.
Bring your chess set and board.  The Senior Center requires all participants to be members of the Center.  If you are not yet a member, you can sign up for a $20 annual fee.
COVID-19 Vaccine Protocol
The Senior Center follows local Contra Costa County Health Guidelines for our safety.   
The Center will not require, but encourages vaccination for all activity participants.  The Center will not check for vaccination cards.   It is on the Honor system.  However, face masks/coverings are strongly recommended at all times. 
I look forward to playing Chess with all of you again.
3-15-2022 SES