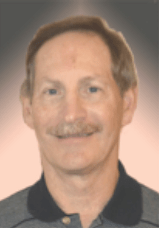 Activity Chairman: Steve Schramm  
Contact Steve – "sschramm01@gmail.com" or by phone 925-222-0801
Hello fellow Chess players,
SIR Chess is restarting our activity at the Pleasant Hill Senior Center in August.  This activity includes chess players that are SIR members from several branches and other players from the community. 
Going forward, Nicholas Banko will assume the leadership and organization of the chess group.  He has taken over from me as the Senior Center's Chess activity coordinator.
The Pleasant Hill Senior Center has re-opened.  The Game Room is available for Chess play starting in August on the same schedule this group had before the closure due to the COVID-19  pandemic: 
The 1st and 3rd Wednesday of the month, 10:30 am to 12:00 pm; 
The 2nd and 4th Friday of the month, 12:30 pm to 2:30 pm.    
The schedule for AUGUST includes the following dates: 
Wednesday,  Aug. 4  @ 10:30 am
Friday,  Aug. 13   @ 12:30  pm
Wednesday,  Aug. 18  @  10:30 am
Friday,  Aug. 27  @ 12:30pm
Bring your chess set and board.  The Senior Center requires all participants to be members of the Center.  If you are not yet a member, you can sign up for a $20 annual fee.
COVID-19 Vaccine Protocol
The Senior Center follows local Contra Costa County Health Guidelines for the safety of all.  The latest information I have (potentially subject to change depending on changing circumstances) is as follows: 
The Center will not require vaccination for activity participants.  The Center will not check for vaccination cards.   It is on the Honor system.
 Those who are vaccinated are not required to wear a mask, but it is recommended that they do so.  This is a recommendation, not an order, per county guidelines.  Those who are not vaccinated are required to wear a mask for the safety of others.  
 I look forward to playing Chess with all of you again.
For your reference, here is Nick Banko's contact information.
Email:  bankon1@comcast.net
Cell:  415-606-5737
7-28-2021 SES