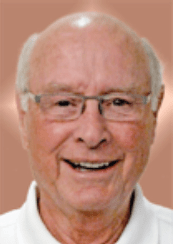 Ron Smith, Chairman
resmith62@aol.com   925-314-3066
WE DON'T KNOW YOUR HIDDEN SKILLS OR PASSIONS OR WE WOULD ASK YOU DIRECTLY. SO COME ON AND SHARE WITH YOUR  BRANCH 8 FELLOW SIR. YOU'LL BE A HERO JUST LIKE THOSE BEFORE YOU.  GIVE ME A CALL. I'M HERE TO HELP.
 I know there are at least 100 of you out there who have a special talent or an interesting hobby or you collect things. Don't be bashful! Share it with us. We all would really like to see your special artwork, carving, sculpture, woodturning, fishing lures, matchbook covers, travel memorabilia, photographs, silver spoons (even the one you were born with in your mouth), baseballs, golf balls, or mothballs. Or maybe you do taxidermy, collect coins, make beer, build toothpick castles, make train cars, fly drones, have a model plane collection or something really unusual that we don't know about.
 If you have a hobby, special interest collection, art of any form or a special skill, please consider sharing it with your fellow SIR.  All it takes is an hour before our monthly meeting and we'll help you get things set up and taken down. In the process you may find a new friend who has your same interest and of course your fellow SIR will appreciate your time and effort.  Give me a call or send an e-mail.  All of us old guys like to see stuff and we appreciate people who collect or have a hidden talent or special skill. SHARE it with us. It makes the meeting more interesting and  I'll even buy you a glass of wine.
Ron Smith, Chairman resmith62@aol.com   925-314-3066
updated 6/15/2021  by DLS
Ron Smith,
Chairman   resmith62@aol.com   925-314- 3066