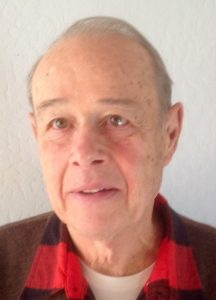 Chairman:
Ken Main:  (925) 945 1065
(925) 876 1420 (Cell)
The Dine Out 1 activity is a fun way to get better acquainted with our fellow Sir's and enjoy a meal together. The ladies like it too! We normally meet on the third Thursday of the month. We pick a restaurant that has good food, friendly service and reasonable prices. 
All Sir's (singles, couples, friends) are invited to join us. Just check the hotline each month for the details (such as the date, restaurant, location, menu, price, etc ) and email or call the host (or Ken Main) if you wish to attend.
Here is a summary of planned dine outs beginning Jan 2020
On Thursday January 16, 2020  Joe and Gloria Maurino are hosting a dine out 1 @ The Brass Door Restaurant in San Ramon. All Sir's (singles, couples and guests) are invited to attend.
WHERE : The Brass Door, 2154 San Ramon Valley Blvd, San Ramon.
WHEN: Thursday January 16th, 2020, 4pm social/Dinner @ 5pm. No host bar.
MENU: Choice of…
1) New York Steak; thinly sliced, port wine mushroom sauce OR          2) chicken Picatta; boneless breast, lemon butter sauce with capers OR      3) Fresh Pacific Salmon; char broiled filet, chefs sauce of the day OR        4) Vegetarian Pasta Primavera; assorted vegetables, tomatoes, garlic, extra virgin olive oil. All entrees include… California salad with balsamic vinegar, Appropriate starch and vegetable, Rainbow Sherbert Ice Cream Dessert, Coffee, Tea or Sodas.
PRICE: $36.00/Per Person (includes gratuity and sales tax)
RSVP TO : Joe and Gloria Maurino (925) 680-8459 or email momsminie@juno.com by JANUARY 6th, 2020. Mail checks to: Joe Maurino, 3852 Greenway Dr, Concord, CA 94521. 
ON THURSDAY FEBRUARY 20th, 2020, we will be at one of our favorite restaurants, The Spaghetti  Factory in Concord. Rod and MaryAnn Spicer are hosting. All Sir's (singles, couples & guests) are invited to attend. 
Where : The Old Spaghetti Factory is located at 1955 Mt Diablo, Concord, CA 94529 (across the street from Todos Santos Park) Turn left on Salvio, off Galindo, right on Mt Diablo phone # (925) 687-5030
When: Thursday, February 20, 2020, cocktails: 5pm ( no host bar) dinner: 6pm
Menu: A menu will be placed on the table for everyone to choose their meat that evening: soup or salad will start the dinner off that night. The following are the MENU selections: 1) Sicilian Meatballs: meatballs & spaghetti with marinara sauce, 2) Baked Lasagna with 4 kinds of cheese, 3) Breast of chicken Fettucini with Alfredo Sauce, 4) Spinach & Cheese Ravioli, 5) Spinach Tortellini with Alfredo sauce. Coffee, hot tea, Iced Tea or milk is included. DESSERT…. Choice of Spumoni Ice Cream or Vanila Ice Cream.
PRICE for Dinner: $20.00 per person which includes tax & tip.
RSVP: By February 17th to: Rod Spicer (925) 935-5306 marod61@att.net or contact Ken Main (925) 945-1065 mainkenneth46@gmail.com. Please make check out to Rod Spicer and mail to: Rod Spicer, 227 Donegal Way, Martinez, CA 94553.
Note: We have a limit of 50  people only…no last minute people …so please sign up early to reserve your place! 
 Any volunteers to host for March or April ? If so, see below,
We welcome new hosts. Is anyone interested? Contact Ken main (925) 945-1065 if you would like to host or recommend a restaurant. It's a good way to give back to the branch.
We do have fun…just ask the Dine Outers
Activity Chair – Ken Main (mainkenneth46@gmail.com)
Updated 5/14/2019 DLS