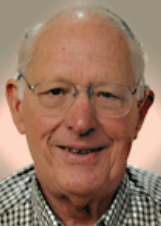 Chairman: Bob Kahl
284-8572, rlrkahl@att.net
DUE TO THE COVID19 PANDEMIC, WE ARE NOT MEETING FOR DUPLICATE BRIDGE AT THIS TIME. PLEASE CHECK THIS WEBSITE PERIODICALLY FOR UPDATES. (kem)
Duplicate Bridge 1
Meets the second Friday of the month at 9:00 AM
         Round Table Pizza at 1938 Oak Park Blvd. in Pleasant Hill.          May 2019
The Duplicate Bridge I group met for their regular session on April 12 at Round Table Pizza in Pleasant Hill. The  Greene-Regan team won handily with the Hubinger-Woolf team winning a close race for second place:
1. Greene-Regan 40 pts
2. Hubinger-Woolf 34.5
3. Long-Wolberg 34
Two slams were bid and made on two different boards. The Greene-Regan team bid a small hearts slam, vulnerable, making 7 for a score of 1460. The other was a non-vulnerable small slam in spades also bid by the Greene-Regan team that made 6 for a score of 980. No wonder that the team of Steve Greene and Jim Regan walked away with top honors for the day.
 Substitutes are often needed. Please contact one of the chairmen below to get on the substitute list:
Chairman: Bob Kahl 284-8572
Asst Chairman: Dick Long   274-1786   
Asst Chairman: Jim Regan 925 418-4106
Feeding the mind!
Update 7/26/2020 dda