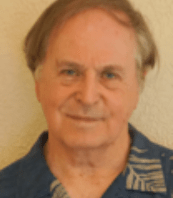 Russ Anderson: 925-783-4630
"DanSIRs Big Band Jazz Concert " March 11th
Branch 8 has been invited to a private home to hear the Rory Snyder's Jazz Band, seventeen professional musicians play for members and guests. This will be the 5th time SIR Branch8 will again enjoy this fabulous band. These pros are entertaining from the first note to the last note, and they don't miss a beat. The Cherry on the Cake, is a beautiful young lady Mrs. Joan Hughes, the wife of the host, Dr. Sandy Hughes, is the accomplished vocalist who sings so pleasantly.
When: March 11th 6:30pm
Where: 125 Ready Road in Walnut Creek (off Bancroft Road)
Enjoy not only the great music but the ambiance of the estate with gardens, a koi pond, fountains, trees and the patio. Dancing on the terrace with your partner is encouraged and heartily supported!
Our group meets at 6:30 for meet and greet. Music begins around 7:00pm. Bring your own food and drink and food to share if you wish. Bring your lawn chairs or we can accommodate most.
$5.00 PP, be generous when the "Tip Jar" comes around and show them how you feel!
For information call Russ Anderson (925) 783-4630; or John Sutton (925) 787-7726.
NOTE: We will have spots for 25 members and their partners! This is a natural sellout don't be a shy, step up and impress your partner!
Video, taken at last Spring's performance, the singer, the band and DanSIRs couple in the background https://youtu.be/jcEmnRiuMPI
Questions? Just call John at 925-787-7726 or Russ at 925-783-4630
Russ Anderson
DanSIRS Leader
Updated: 2/20/2020 DerekS