Chairman: Ed Benson
Sirs in the Kitchen
Meeting with Fishermen
Slideshow: pictures submitted by Roger Lamm and Derek Southern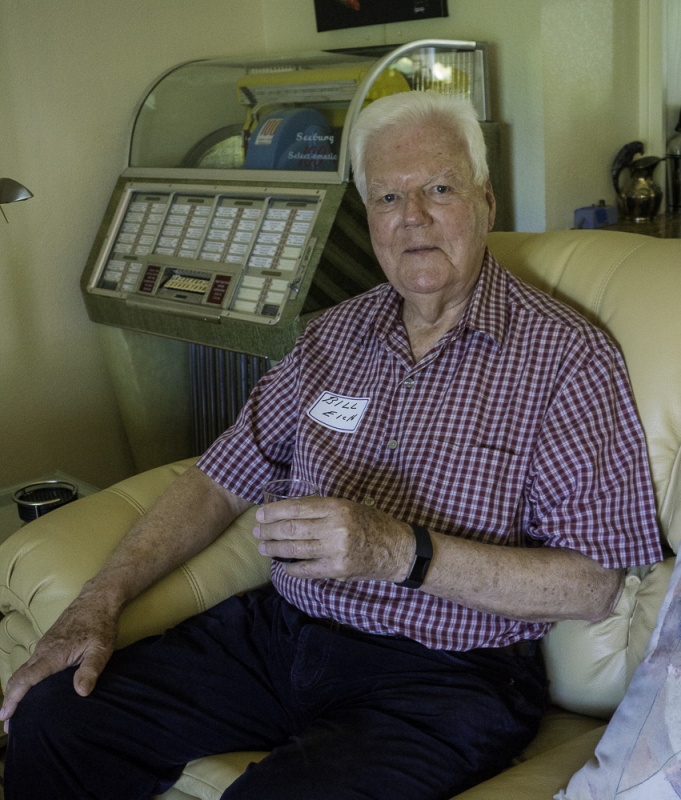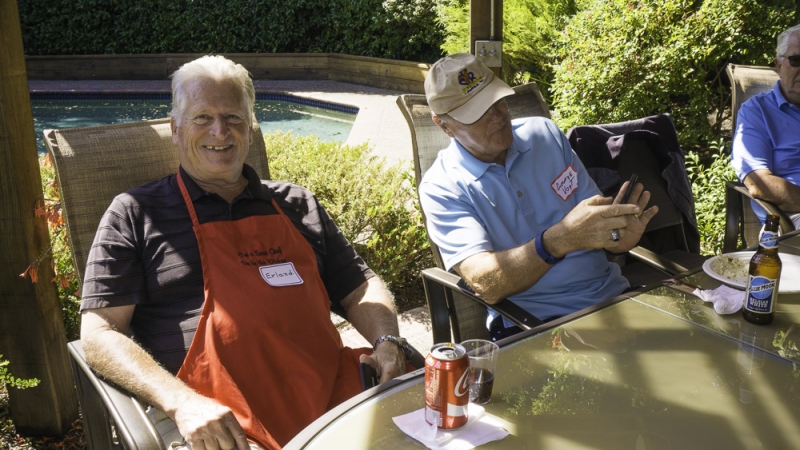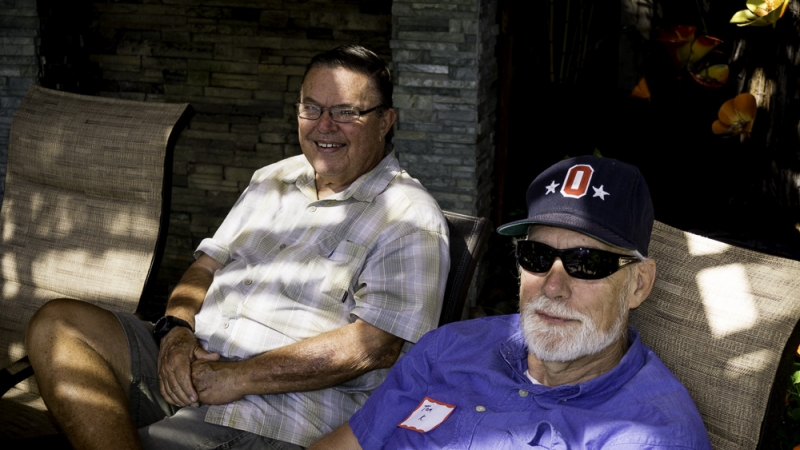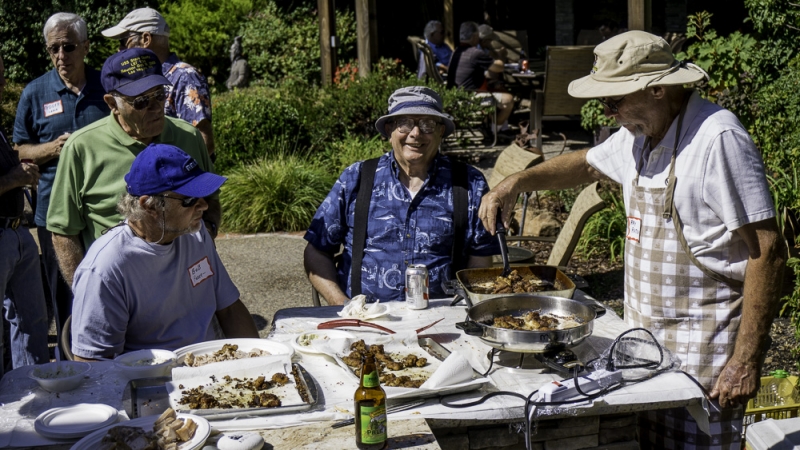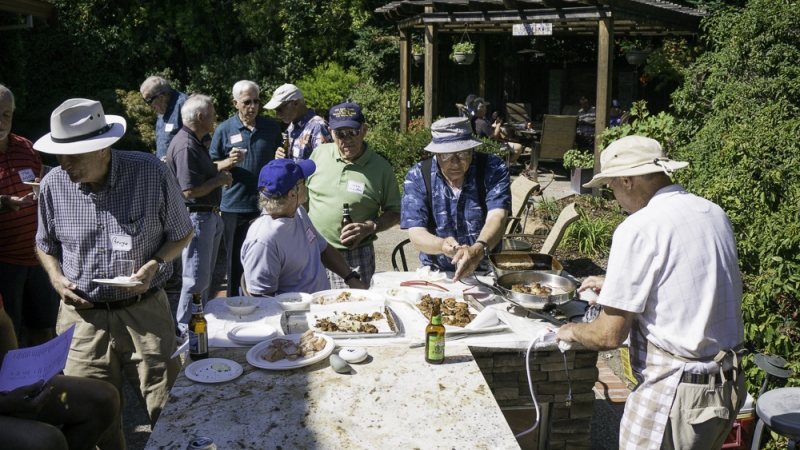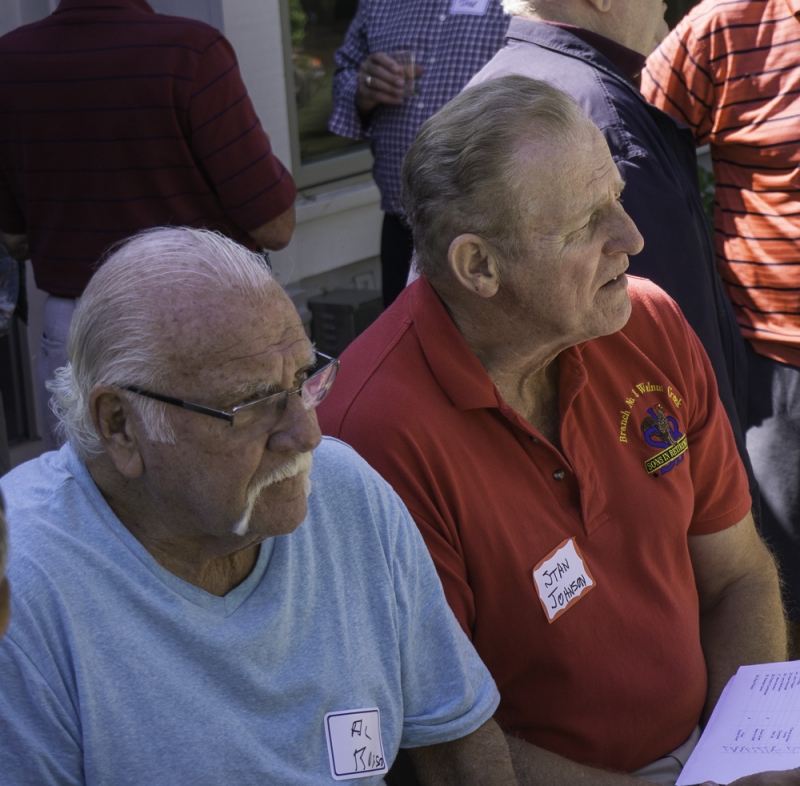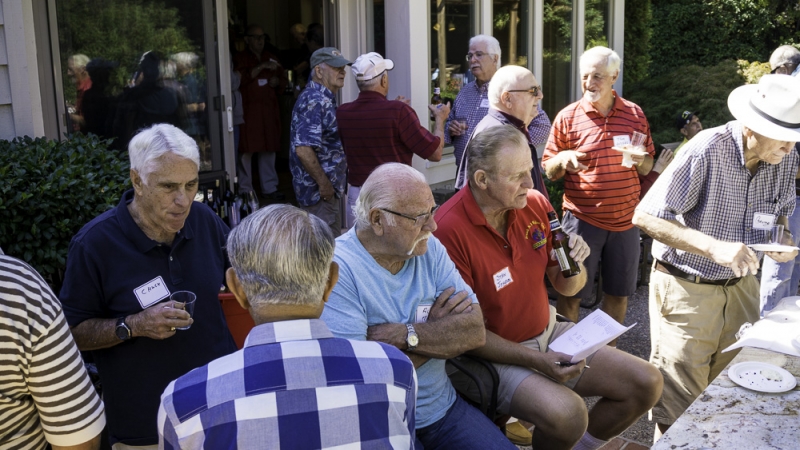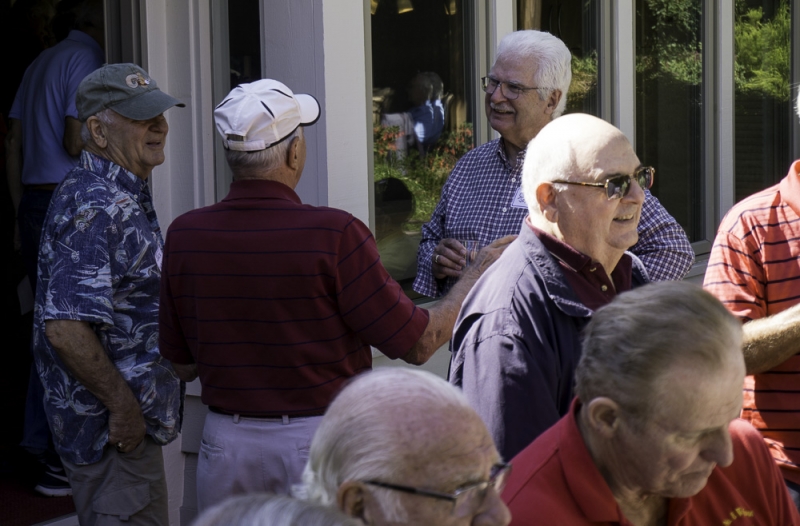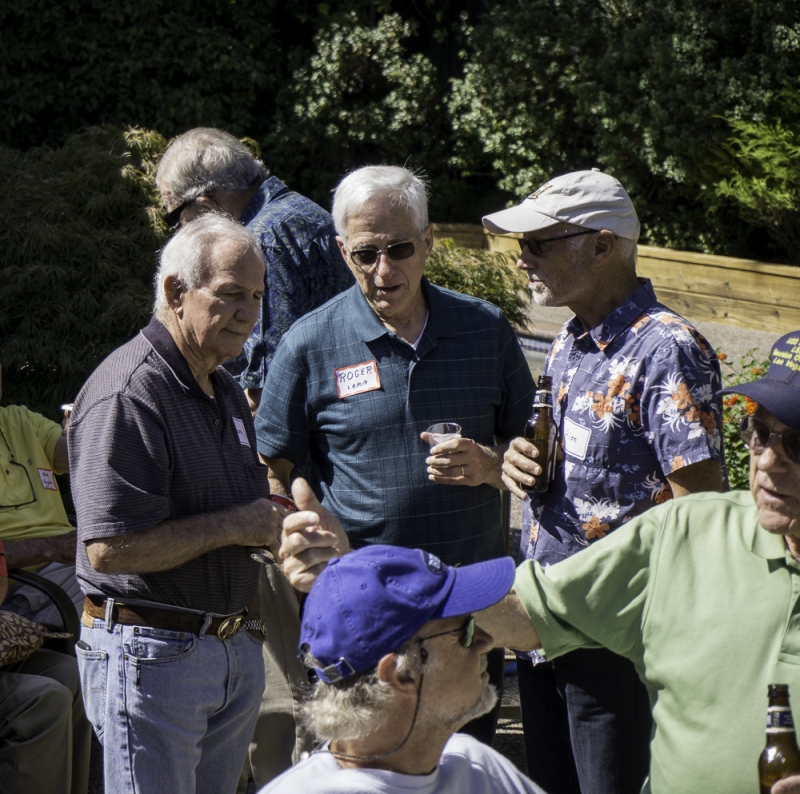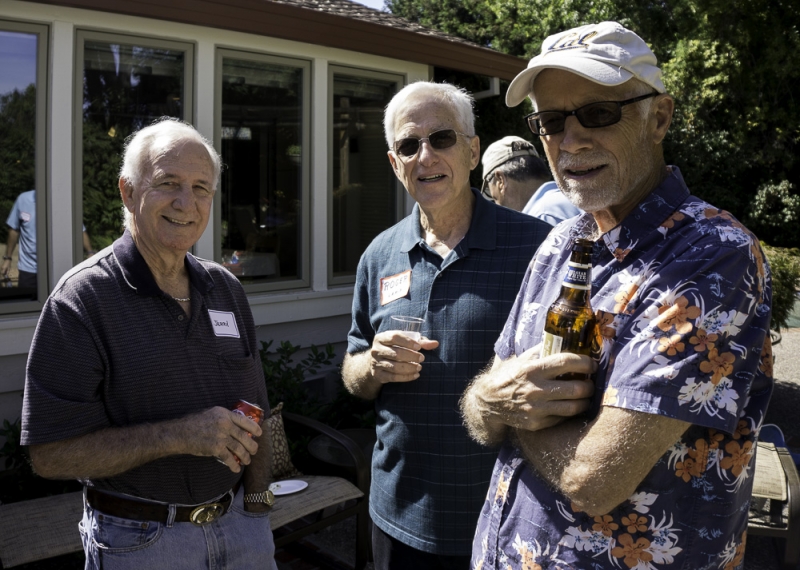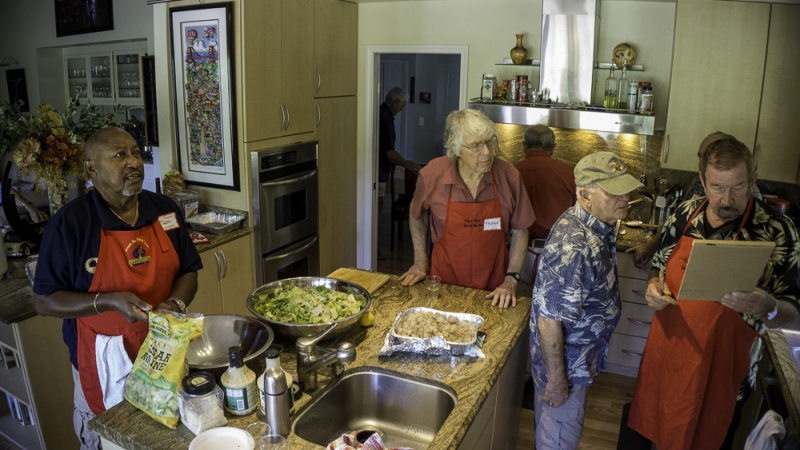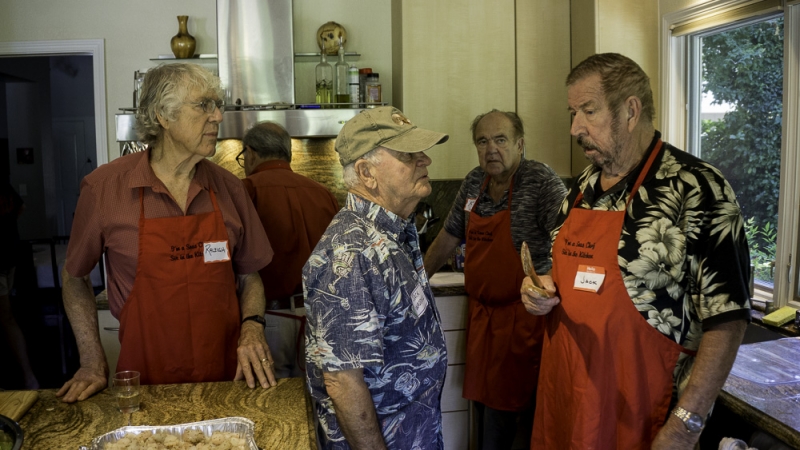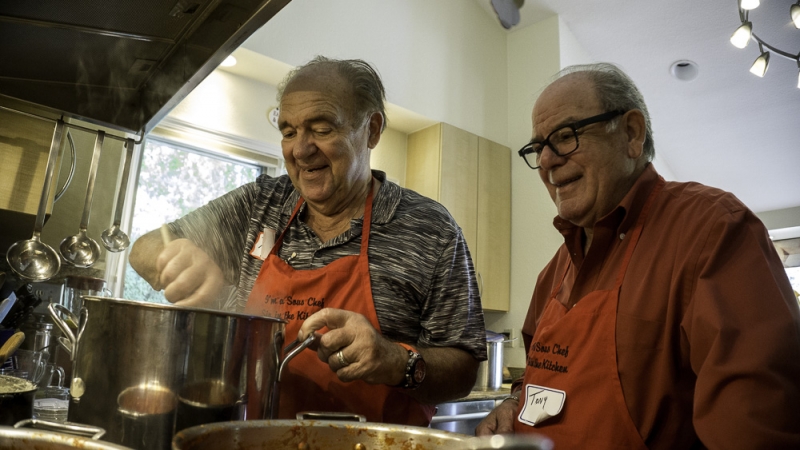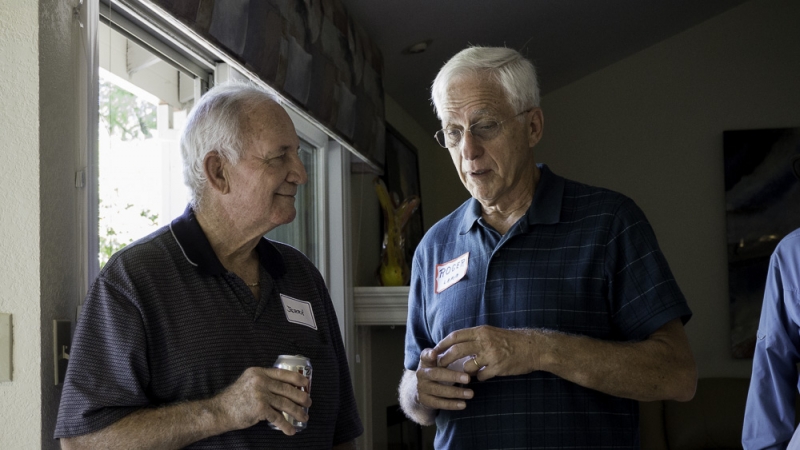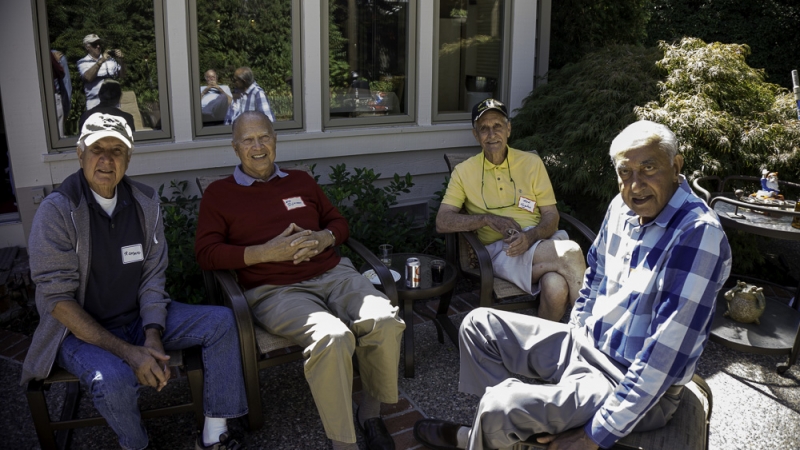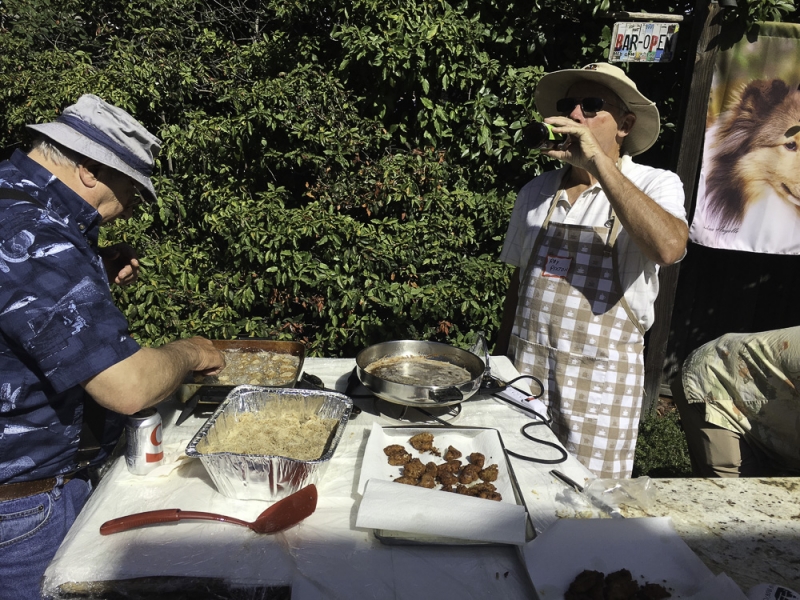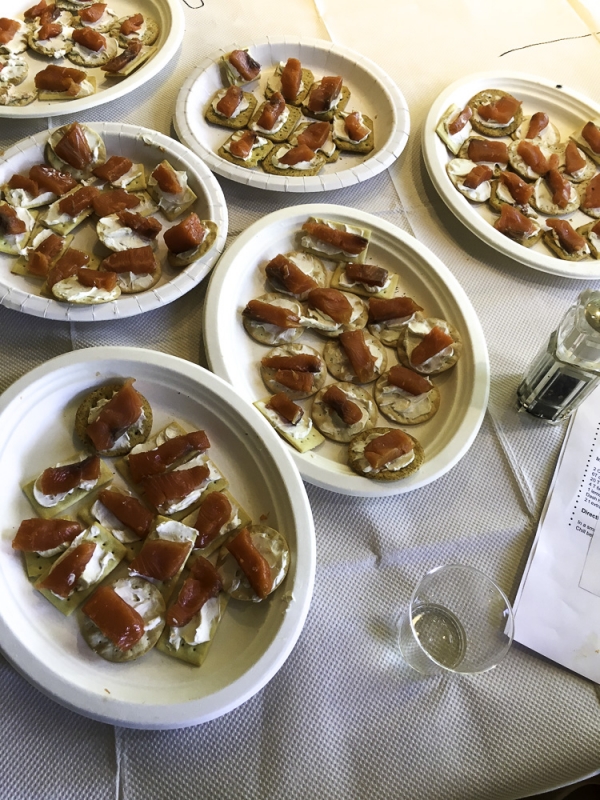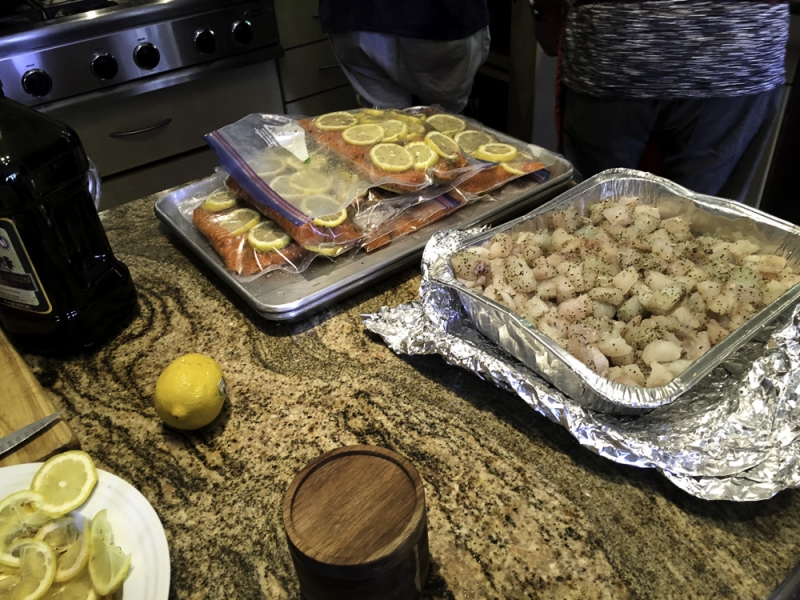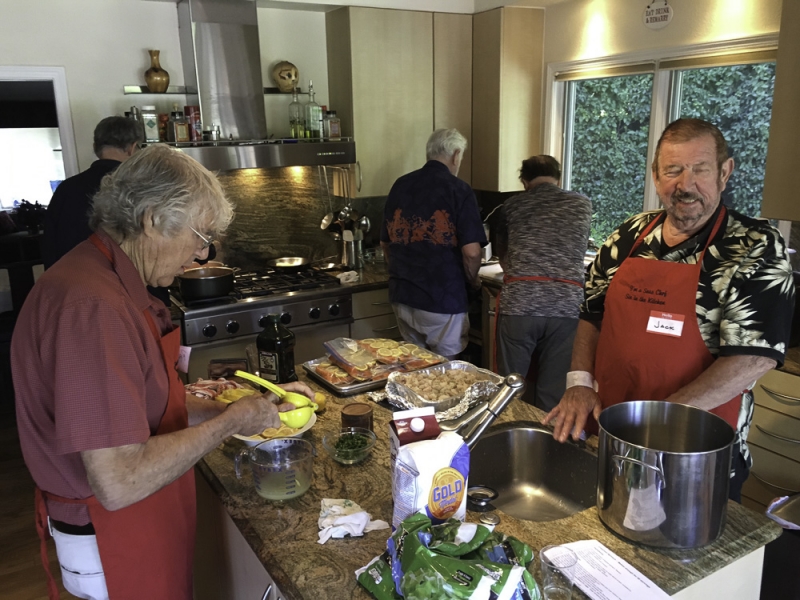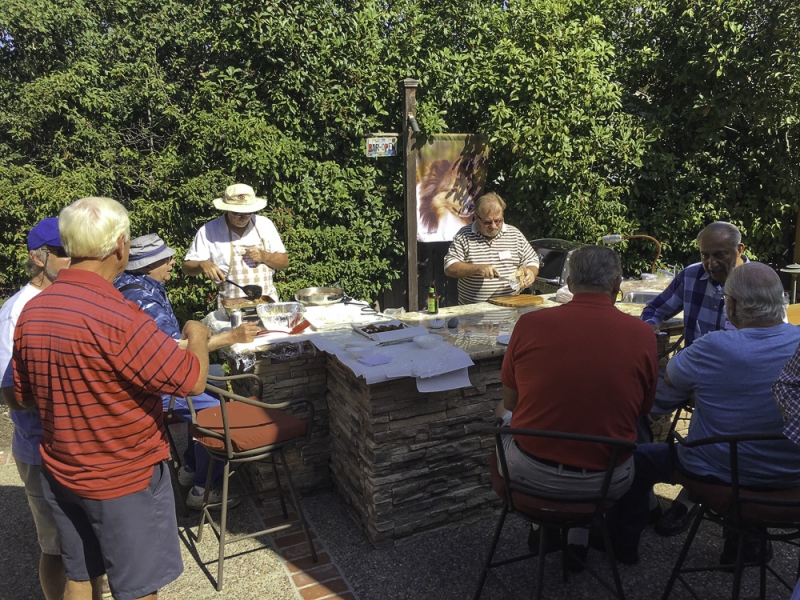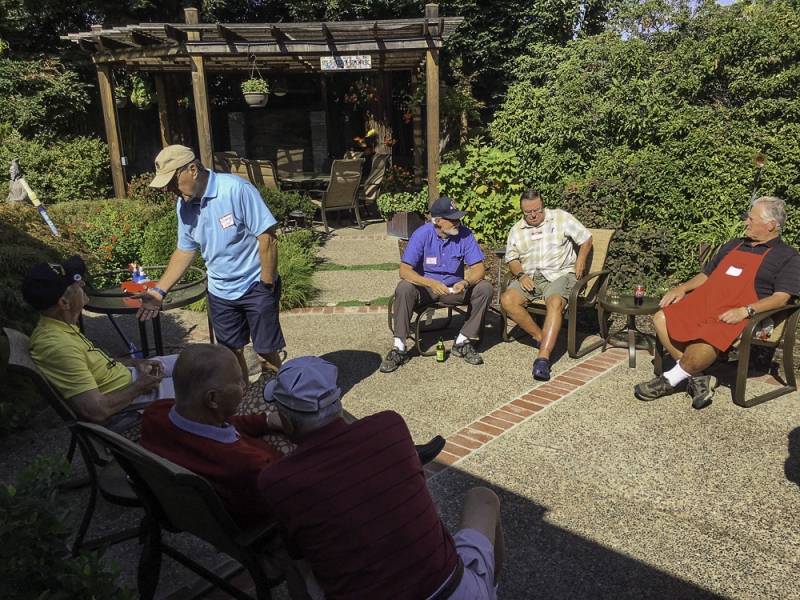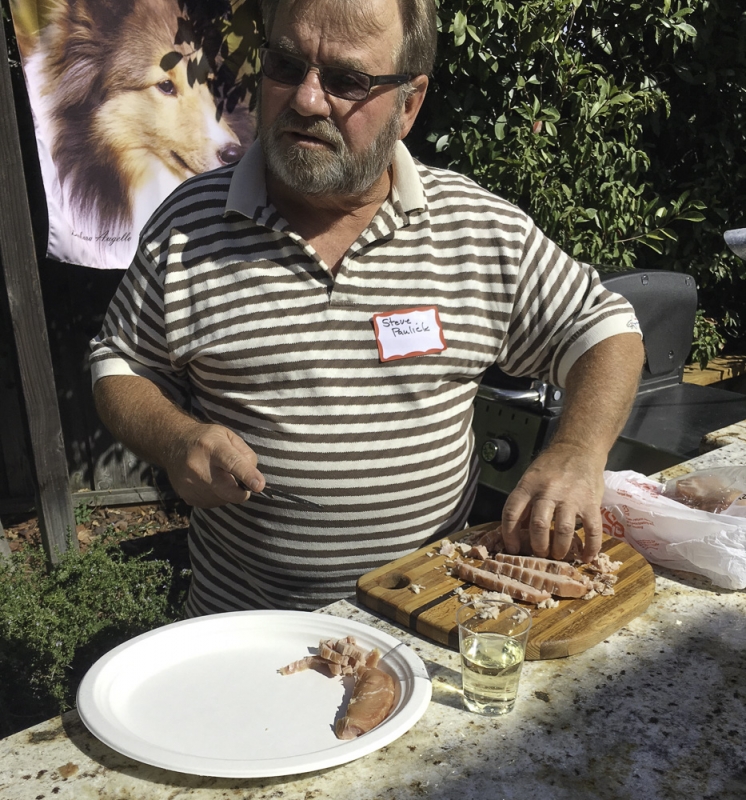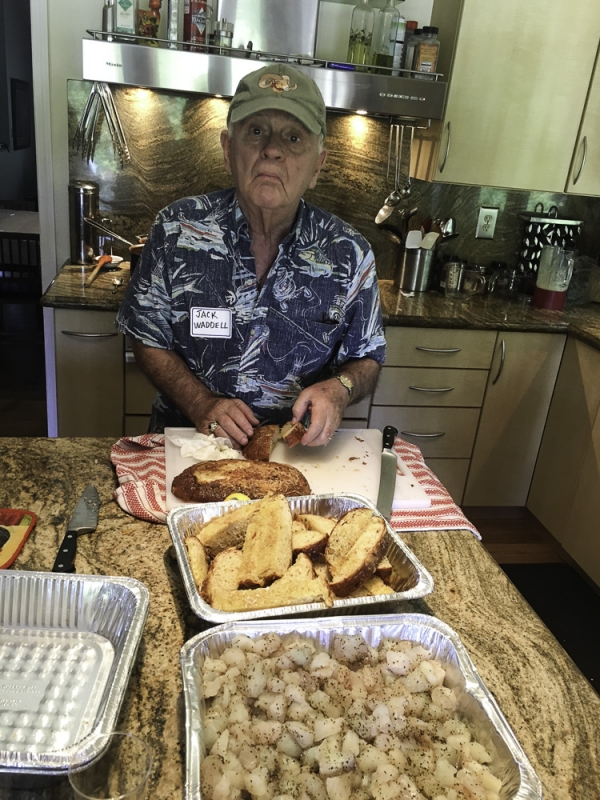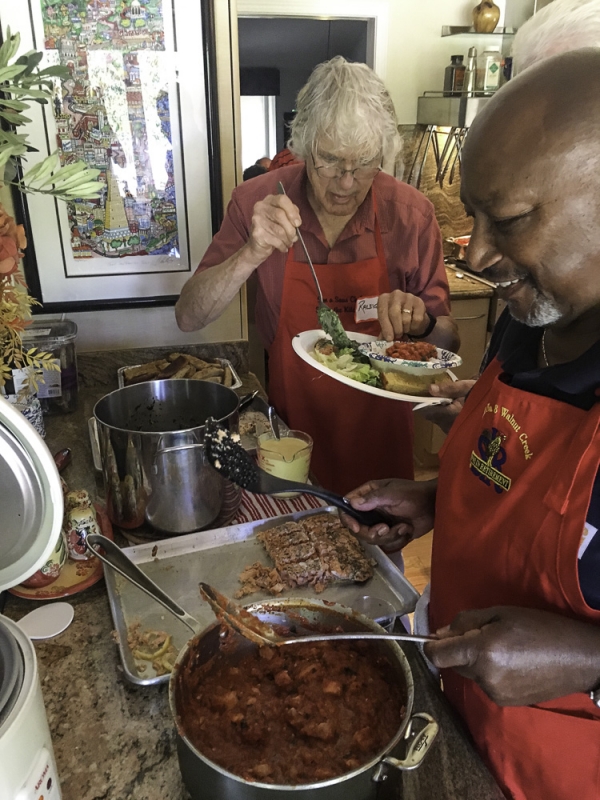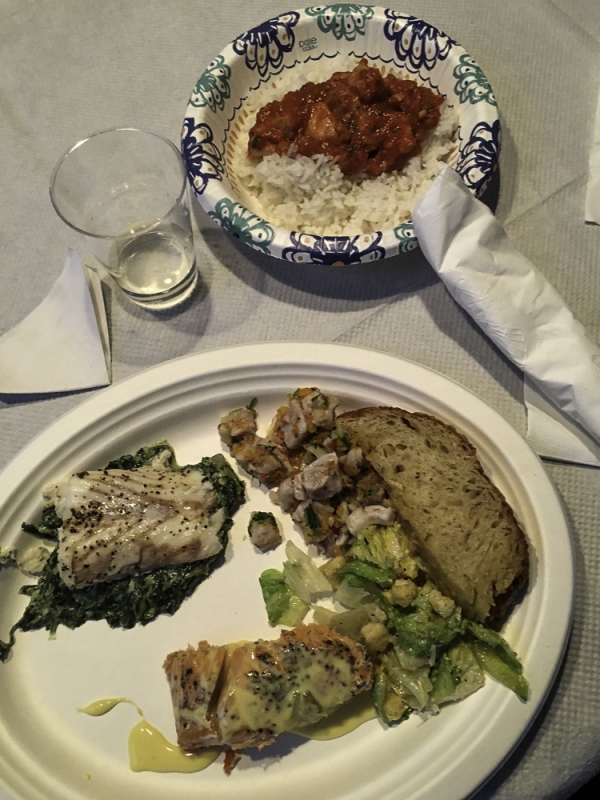 This is being written before our luncheon due to the Hotline deadline. I don't have much to say about the event, but there are some things I can surmise:
Thanks to the generosity of Sirs Moyer, Stein,

Contreras

and Davis we had plenty of fish to feed the 45 attendees – our largest crowd yet.

Fishermen Carl's fried

rock fish

, Bob's smoked

salmon

and the sous chef's Baja-Style Yellowtail Ceviche started the day off with a bang.

The lunch of baked halibut Florentine, salmon with hollandaise sauce, rice and fish stew prepared by sous chefs Raleigh, Ron, Larry, Thom, Spencer,

Alex

and Tony was delicious.

A wonderful ending of homemade ice cream made by Sirs Jim, Thom,

Al

and Derek finished the meal perfectly

The

clean up

crew led by Sir Jim performed magnificently.
Our next meeting will be October 17 and to honor Columbus and one of our founders Al Rosso we'll be having an Italian feast consisting of a crostini appetizer, antipasto salad, rigatoni with tomato mushroom sauce, eggplant parmigiana with vodka sausage sauce and our deceased Chef Bon's apple tart tartin with vanilla ice cream.
Sirs in the Kitchen is now at 53 members. If you want to join, drop Executive Chef Ed an email (ebensonbwa@aol.com) call him (925-943-7011) or catch him at the monthly meeting. So far, we've always had room for anyone who was able to attend, and our typical luncheon turns out 25, or so. You don't have to be an experienced cook (our members have all levels of cooking ability), and all meetings are held at Casa Benson. The usual shared cost for the luncheon and wine Is $20, and that's still the best deal in town.
Should any Sirs want our recipes, email Executive Chef Ed, and they'll be sent to you.