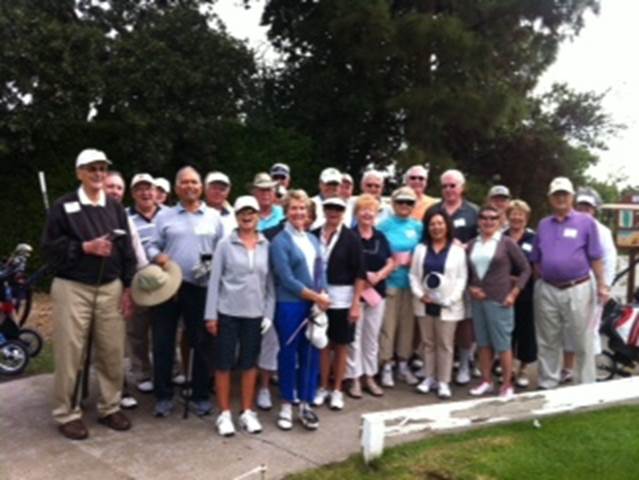 Chairman: Paul Derby
Couples Golf Activity Description
The month of May was the perfect day for 10 couples to play
Couples Golf at Diablo Hill's Golf Course which is not very far away.
Arriving at 9:15 the teams assembled as instructed to do
By Marshals Dona Lawrence and Bill Hunter, too.
Ten couples including Batesole's, Bill and Dona, Barrellas', Maciak/Gawura, Prices', Lockwara's, Collins', Hersche's, Yarberry's and The Derby's made the day complete!
Winners were 1st place: Maciak/Gawura, 2nd place: Lawrentz/Hunter, too
and 3rd place: Derby/Batesole- that is Sue and Margaret- so true!
Sue and Paul Derby will be the marshals on the 8th of June,
And they will send directions and details very soon!
Come one, come all and join the fun- SCG is for all of you,
Contact Paul D or Paul H or even sirb8.com will surely do!
For upcoming events about everything you want to know,
Can be found on that website – click and everything will show.
The date is Thursday, June 8 at a quarter after nine,
SCG will become a favorite, and for lunch we do dine!!
Late note: Les and Carole Hopkins were in our group of players. The 'reporter' accidentally left them out of the poetry.
SIR Couples Golf is open to all SIR members and their guests. Any 'two some' may be considered a "couple" and we encourage all interested members to contact our chairperson, and/or visit our SIR Couples Golf webpage: https://www.sirbr8.com/couples-golf/. It is not necessary to have a handicap to play with our group.
Our games are played on the 2nd Thursday of each month at Diablo Hills Golf Course at 9:30AM. Unless otherwise noted on the website or signup page, the usual golf format is individual play; however, we often vary the format with games such as Scramble, Best Ball, 3 Club, etc. The game format is determined by the monthly Marshal, which rotate and are assigned at the beginning of the year.
Our objective is to have fun, meet with old and new friends and enjoy the group lunch at the Greenery Restaurant at the Diablo Hills Golf Course. You may contact any participating member if you have questions or concerns or need additional information. We look forward to welcoming new members, and no matter what the score– we surely do have fun!! A nicer group of golfers could not be found!!
Chair­man: Paul Derby
Tel: 925-324‑8283 Email: derby.paul@comcast.net