The 2021 Activity Coordinating Team comprises: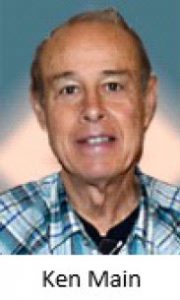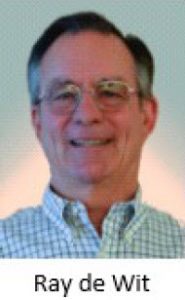 ACC Activity Report (July 2021)
We are all looking forward to getting our activities back and up and running as the State opens up the economy.  Many of the activities have either started in June or are planning on re-starting (no plans are needed this time) in July.  One of our newest activities, Sirs in the Garden, had its inaugural meeting at Heather Farms on June 16th.  Here's to returning to "normal" and getting back to meeting and greeting face to face.
The 18-hole out-of-town two-day tournament is progressing well, but there were (at this writing) still available spaces, so contact Bill Koski for details.
The 33rd (yes you heard that correctly) annual Don Atwater Invitational 9-hole golf tournament is planned for July 22nd at the Diablo Hills Golf Course; a banquet dinner and awards ceremony will follow the golf tournament at the course.
The annual BBQ is also progressing well and is planned for August 17th at Cowell Park.  Check with Dan Crowley for details and sign up for a fun time in the August sun.
Due to a lack of interest, the Genealogy activity has ceased to exist effective in June.  Thanks to Dan Smith for attempting to make this work.
A special committee, headed by Ed Benson, is still working with the Rossmoor Sir Branch 81 in an attempt to re-start their monthly luncheons as a Branch 8 activity.  Interest within Branch 81 appears to be waning however, as approximately 20 members have shown interest in continuing.  The committee will be meeting with the former Big Sir of Branch 81 in June to discuss options.
With the loss of Genealogy, Branch 8 has 59 activities (including 3 events), of which 38 are co-ed (39 if Sirs Giving Back becomes co-ed).
updated 6/14/2021  DLS
ACC Activity Report (April 2021)
The ACC has assisted in additional approvals for outdoor activities, Sirs in the Garden, Birders, and Bowling are now active. Golfers have worked diligently with ACC and branch leadership to establish a restart plan that will meet branch needs as well as State Sir requirements. A meeting with the State Sir leadership as held on March 24th and our Branch 8 golf restart protocol was approved. On March 26th a special Br8 BEC meeting was held to approve all Br8 Golf Activities, along with Birders and Bowling    
The ACC Hotline Report for April included an advance notice that the ACC is here to assist with the creation of restart plans for other outside activities that may soon make the State Sir list for restart. We are also encouraging face to face activities to create restart plans in advance of regulatory changes that will allow their restart. An effort to be ready to go when State Sir approval is received.
Our Zoom meeting with several other local Branches was on March 18th. We had expected 5 branches to attend, but the turnout was a bit disappointing as only 2 joined the meeting: Branch 146 and 174. However, there were 4 members of 146 present and one from 174 making the discussion a success. Good ideas and multiple action items were recorded for on-going progress with the sharing plan. A copy of the meeting minutes will be discussed at the April BEC meeting.
The master list for Activity Chairmen and Assistant Chairs has been completed and has be distributed for several Branch functions. A coordinated effort to provide a central contact point so that AMS data will match the AC's lists of "who does what for whom" and be available. More to come as we progress.
The Activity count is 58, including 3 special events, with 38 being co-ed activities. Thirteen are using ZOOM or online Apps and 18 are still on-hold awaiting return of indoor/face-to-face contact. Two listed activities are in person luncheon only events, Doctors Office and Arts, Crafts and Hobbies.
Updated 3/30/2021